Does he look familiar? Man wanted for breaking into school
COLUMBUS COUNTY, NC (WWAY) — Deputies are searching for the man they say broke into a Columbus County school in late June.
Columbus County Sheriff's Office released surveillance photos of the June 23 incident.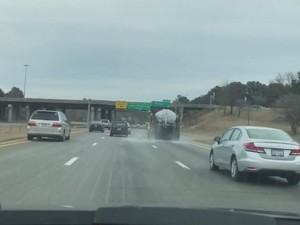 Deputies say the man got into the Evergreen Elementary School and stayed overnight. He then reportedly took a taxi to the Chester Street area of Myrtle Beach, SC.
If you are able to identify the man or have information, please contact Columbus County Sheriff's Office at (910) 642-6551.