Fire marshal's report reveals new details on large Bald Head Island blaze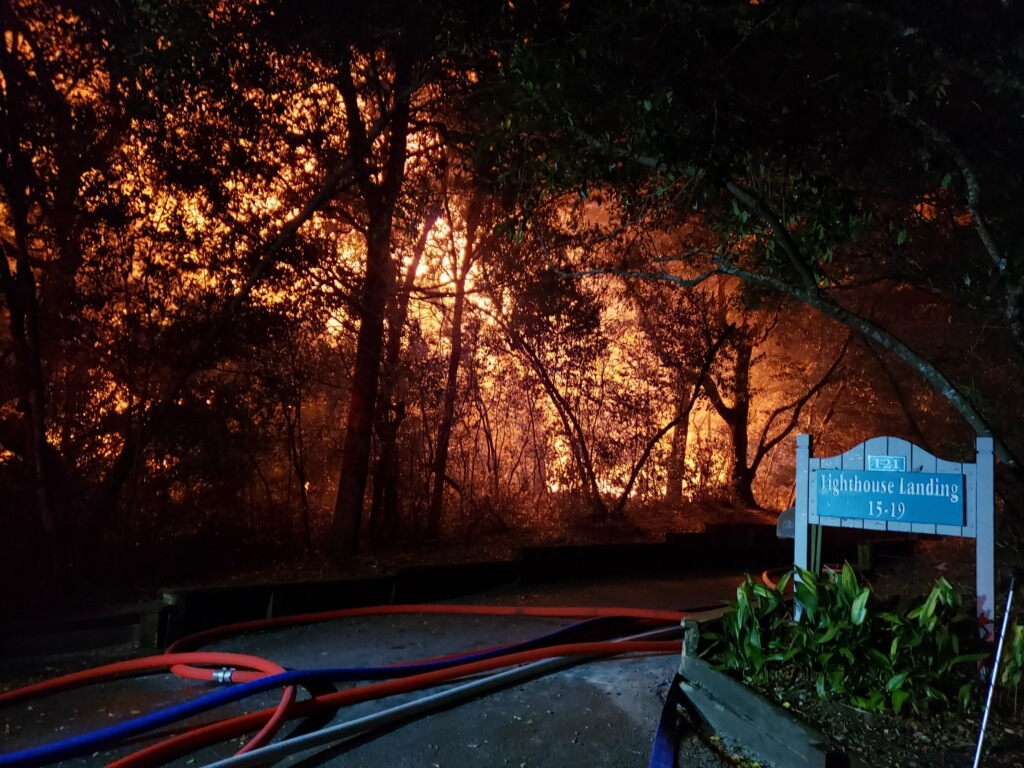 BALD HEAD ISLAND, NC (WWAY) — The cause of a large fire has been deemed undetermined, according to Bald Head Island officials.
The fire destroyed three units in Lighthouse Landing and one home and crofter on North Bald Head Wynd on November 20.
The fire marshal's investigation into the blaze revealed it began at the home located 117 N. Bald Head Wynd.
"The investigation team has classified this fire as undetermined and that an electrical malfunction could not be ruled out," the report stated.
The village says there are plans underway to formally thank all of those involved in responding to the fire. In addition, Islanders are coming together to raise funds for the Village's Public Safety Auxiliary (PSA). The PSA is a non-profit organization that assists the Public Safety Department during emergencies such as providing food and water on-scene and coordinating meals for the first responders. The PSA also raises funds to purchase lifesaving equipment. Donations to the PSA can be made by check and mailed to Public Safety Auxiliary PO Box 3255 Bald Head Island, NC 28461 or via Venmo to the PSA Treasurer at @dawn-comer-2.