Port City United operating in new office space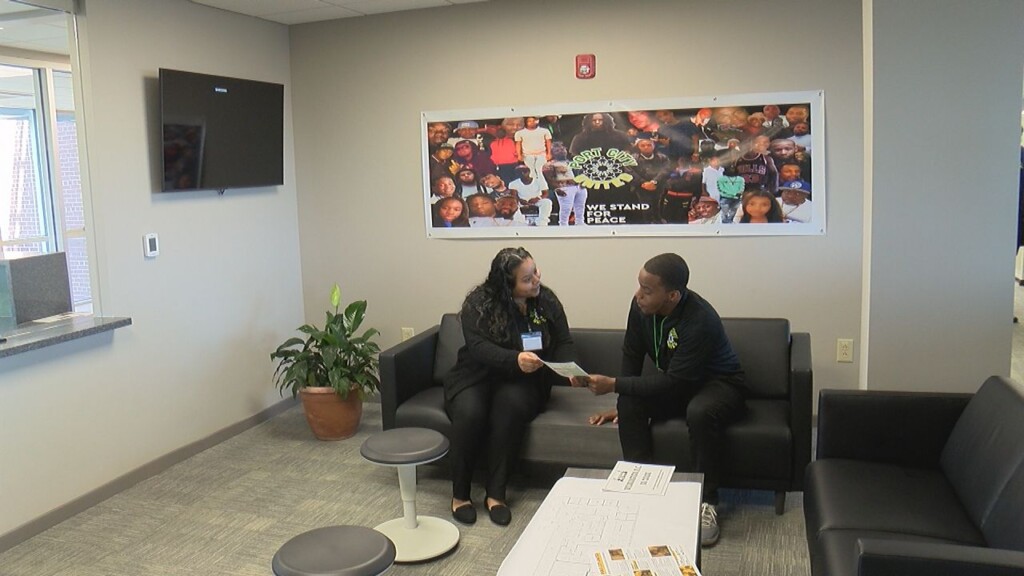 NEW HANOVER COUNTY, NC (WWAY) — Port City United held an open house on Tuesday, February 7, showcasing its new office space and providing an opportunity to meet the department's team members.
The department has been operating out of a temporary office space in the same building since spring of last year.
Port City United's new office space holds PCU Connect, its 24/7 call center, community resource coordinators, and mediation and outreach specialists.
The team officially moved into the office last Monday, and has already started welcoming residents in need of its services.
"Community members are already coming in and utilizing the space. Community members was coming and squeezing in –in our small temporary office. So, yeah our outreach workers, call center staff, and they're already having people come up and work with them in whatever capacity," said Cedric Harrison, Port City United director.
PCU team members say they look forward to helping the community in the new space.
"I'm extremely proud, and I'm extremely happy. Growing up, I did not have as many resources as we can provide right now, and it's just amazing how many people I can help," said Flor Bautista, Port City United connect specialist & outreach specialist for Hispanic community.
"It's comfortable, makes you feel like you ready to come to work, motivated to work. You have to prove yourself to the community. You know, what I'm saying. You have to show them that, we're about what we we're talking about and we're going to do what we say we're going to do, and after that they're always receptive," said Anthony Brumm, Port City United community outreach worker.
In addition to outreach and connecting residents with resources, the department also uses data to identify and prevent violence from happening in the community.
"For my project specifically, we're looking at violent crime rates, along with street lighting. So, just finding those correlations and explaining this is what's happening and here are the numbers behind it. I think it just builds a strong case for like resources and gathering information and distributing that information," said Ashley Crane, Port City United intern.
Port City United also connects residents with resources for employment assistance, financial assistance, and housing assistance.