Traffic Alert: Military Cutoff to be closed for hours

WILMINGTON, NC (WWAY) — Drivers may see traffic backups and power outages near Mayfaire Town Center in Wilmington this morning because of a toppled power pole.
According to New Hanover County Dispatch, the call came in around 9:25 a.m. A crane reportedly knocked down a power line and power pole at the intersection of Military Cutoff Road and Parker Farm Road, which is one of the entrances to Mayfaire and the Forum. The lines fell on top of a car.
Click here to check real time traffic conditions from Operation Gridlock and the Waze community
Wilmington Fire Department, EMS and Wilmington Police responded. Dispatch said no injuries were reported.
Wilmington Police says roads will continue to be closed in both directions until the three utility poles can be replaced. Police will be blocking entrances to Military Cutoff at Market Street, Swan Mill Road and Parker Farm Drive.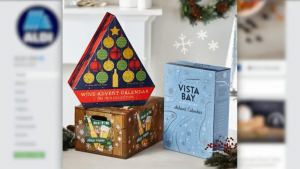 According to Duke Energy, more than 500 customers were affected by a power outage in the area.
WPD says the closures are to last about 12 hours so expect for delays through this evening.