Efforts continue to restore 2nd oldest Black Masonic Lodge in NC located in Wilmington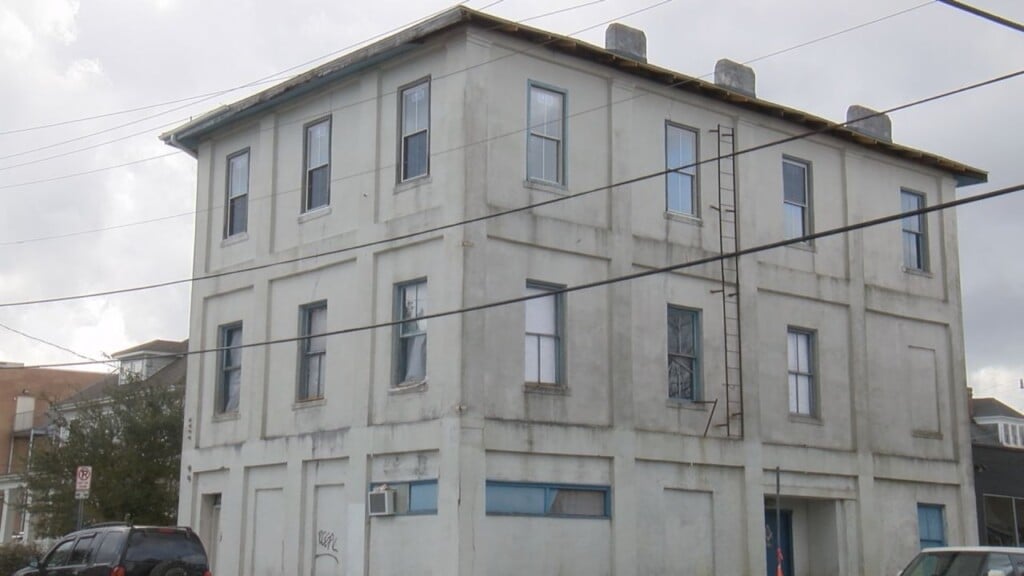 WILMINGTON, NC (WWAY) — Work to preserve a building serving the second oldest Black Masonic temple in the state of North Carolina continues.
The Giblem Lodge has a partner helping them try to save the building.
Built in 1871, the Giblem Lodge is the second-oldest Black Masonic temple in the state, and is the site of North Carolina's first "Colored Industrial Exposition" in 1875. It was also Wilmington's Black library during segregation.
The Lodge Sits on the corner of 8th and Princess streets in downtown Wilmington.
"There are a lot of historic buildings located nearby, we have one of the first black presbyterian churches a block over from here and we have many more streets. So, as far as the history of masonic, masonry, it's very important that we keep these traditions going and that we bring this building from its past into the future," said Matrice Morrisson, Sisters of Giblem member.
The lodge has partnered with the Historic Wilmington Foundation to help preserve the three-story building.
Within the last year, the roof has been replaced.
"A brother by the name of Raymond Mott he was the past master of this lodge before I got here and actually he's the one who started this thing off. I'm sorry to say, but he passed a couple of months ago, and we really miss that brother. He was very motivated, but we're just stepping in trying to continue it off," said Earl Armstrong, Giblem Lodge #2 Worshipful Master.
They are now meeting to determine the next steps in the restoration process.
"It's kind of slow, but its –it's moving as we expected it to be moving. We're just going through the process of waiting to see what's going to happen here for the restoration of this building, and it's in a historical area, and we're just waiting," said Armstrong,
The Giblem Lodge hopes it will continue to serve as a cultural center and meeting hall after its restoration, with the third floor used as a musuem and a library. The second floor would have space available for the community to use.