Wreaths Across America looks to Remember, Honor, and Teach at Christmas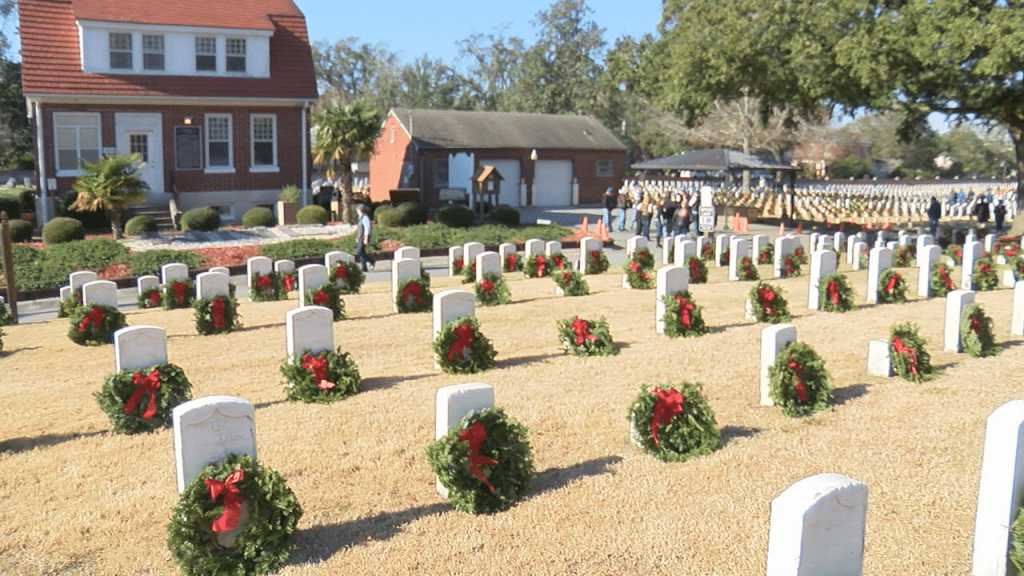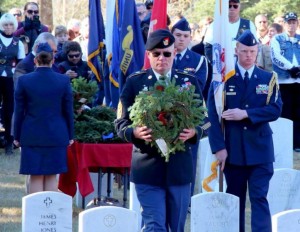 WILMINGTON, NC (WWAY) — Wreaths Across America is a national event carried out at more than 2,700 locations in all 50 states, at sea, and abroad.  It includes Wilmington National Cemetery, where more than 1,500 gravesites need to be decorated for Christmas.
Nationally, the organization looks to add to the days where we honor service members.  In many homes, there is an empty seat during the holidays of someone who made the ultimate sacrifice.  Wreaths Across America looks to express appreciation during the hustle and bustle of the holiday season.
Assistant WAA Location Coordinator for the Wilmington National Cemetery Jerry West says the mission of WAA is to Remember the fallen, Honor those who serve and their families, and Teach future generations about the sacrifices made to preserve our freedoms.
On December 18, Wilmington National will be one of more than 2,700 locations with wreath laying ceremonies.  It starts at noon with a short ceremony followed by the wreath laying.
In advance, Wreaths Across America needs donations.  The cutoff for donations is November 30.  To get involved or to donate click here.