Brunswick Community College students crochet hats for American Heart Association

BOLIVIA, NC (WWAY) — Brunswick Community College students joined American Heart Association, in connection with The Children's Heart Foundation, to celebrate American Heart Month by crocheting red hats for babies born in February at hospitals.
More than 100 tiny red hats were crocheted, by the BCC Crochet Club, in support of the Little Hats, Big HeartsTM program, which honors babies, moms, and heart healthy lives.
The organizations are working to raise awareness,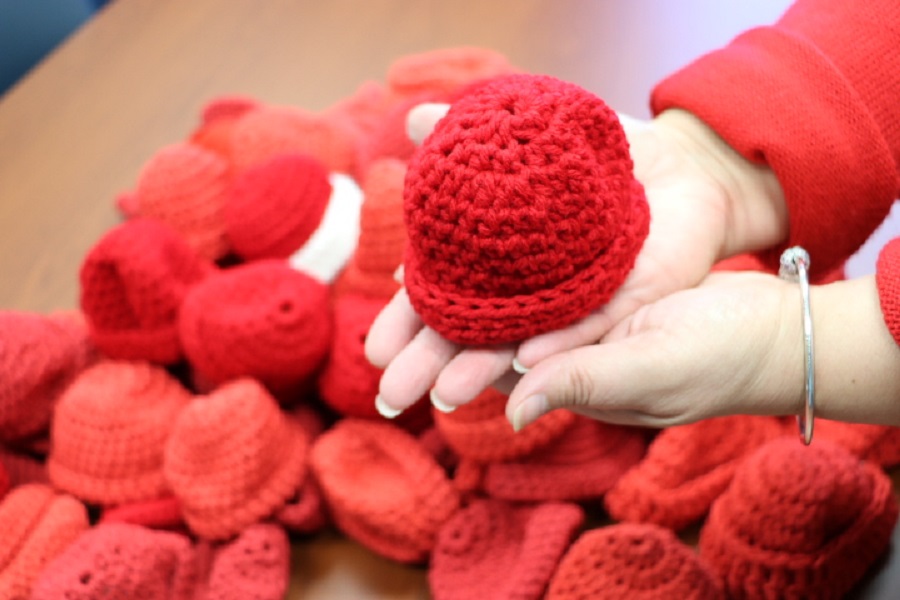 provide resources and inspire moms to be aware of their family's heart health while also raising awareness about Congenital Heart Defects.
BCC students included students Anna Trivette and Sarah Velasco and staff sponsors Nancy Hewett and Cindy Sterling. "Our crochet club was very excited to participate in this project and plan to provide little red hats again next year."