Brunswick County Schools superintendent announces retirement
BOLIVIA, NC (WWAY) — Brunswick County Schools Superintendent Les Tubb is retiring after more than 39 years as an educator.
Tubb was tapped for the position back in 2015.
Superintendent Tubb submitted his resignation to School Board Members at the August 7th BOE meeting during the closed session. His official retirement date will be October 1st.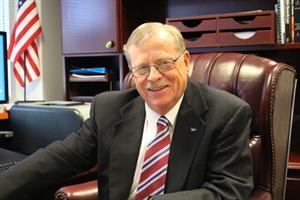 "I'm ready for retirement at this point in my life," Superintendent Tubb said. "I chose October 1st because I wanted to help get the 2018-19 school year off to a good start. Everything we've accomplished for our kids has been the most rewarding part of my career."
Superintendent Tubb guided the 2016 Bond Referendum that is now shaping the future of our schools. He started his career in education in 1974 and was hired as BCS superintendent in 2015.
"It has been a true honor to serve with such a man of integrity and professionalism who cares about all of the children of Brunswick County," Board Chairman Charlie Miller said. "Les is what we needed. I hate to see him go but he always told us when it is time, he'd tell us, and he did. It is a much deserved retirement."
The Board of Education announced it intends to move quickly with transparency in the selection of our next superintendent of Brunswick County Schools.