Lottery winner giving away school supplies
SHALLOTTE, NC (WWAY) — Brunswick County lottery winner Marie Holmes is holding another back to school giveaway this weekend.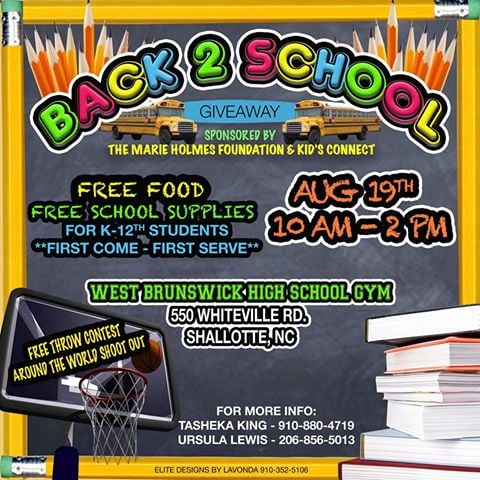 Holmes won $188 million dollars in February of 2015.
On Saturday, the Marie Holmes Foundation & Kids Connect will be providing free school supplies and food for students in Kindergarten through 12th grade.
The supplies will be given away on a first come, first serve basis.
The giveaway is at West Brunswick High School in Shallotte.
It runs from 10 a.m. to 2 p.m.