Columbus County sheriff calls off manhunt for Lumberton bank robbers

COLUMBUS COUNTY, NC (WWAY) — The Columbus County Sheriff's Office is calling off the search for four Lumberton bank robbers who led police on a high-speed chase Tuesday afternoon.
The Columbus County Sheriff's Office, along with several other agencies, have searched the areas of Silver Spoon Road and Bill Hooks Road of northern Columbus County.
Columbus County Sheriff Lewis Hatcher says he feels like they have exhausted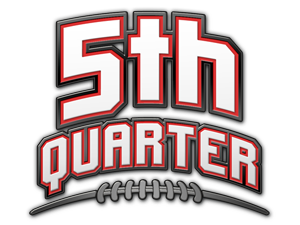 their resources. They've had bloodhounds in the woods, search teams in the woods, and aircrafts flying during the day.
Sheriff Hatcher says they have tracked numerous leads, but have not found the suspects.
Deputies will continue to patrol and monitor the area.
The sheriff urges citizens in the area to secure their property, lock home and car doors and remove any keys that may be outside.
Schools in the immediate area were placed on lockdown as a precaution and to ensure the safety of children during the search.
A release from the FBI said the Lumberton Police Department received a call shortly before 4 p.m. yesterday that the PNC bank on North Chestnut St. in Lumberton was being robbed.
Police said four armed suspects left the scene in a gray Saturn that led to a high speed chase. The suspects fired at police before exiting the vehicle in different spots along Old Whiteville Rd. in Robeson and Columbus Counties.
No officers were injured, and it is not yet known if any suspects were hit.
The FBI said Columbus County Sheriff's Office, Brunswick County Sheriff's Office, Bladen County Sheriff's Office, Lumberton Police Department, North Carolina State Highway Patrol and SWAT teams have helped with the search. The Fayetteville Police Department supplied drones for assistance along with Highway Patrol and Brunswick County helicopters.
Deputies were searching areas near Antioch Baptist Church on Old Whiteville Road one mile away from the church and in Columbus County.
The FBI said one suspect was a man wearing a head mask, eye glasses, a black shirt and red shirt. Another was wearing a head mask, dark pants and a white hoodie. The third and fourth suspects wore dark clothing, one had a fake beard and the other wore a Red Ape sweatshirt with a number 33. The Columbus County Sheriff's Office said law enforcement officers are searching for two black males.
People who live in Robeson or Columbus Counties are advised to stay inside and lock doors. Officials said to expect a heavy police presence and call 911 to report anything suspicious.