Multiple agencies respond to propane tank fire in Duplin County

CALYPSO, NC (WWAY/WNCT) — Duplin County residents who lived within a mile of the Southeastern Grain Company in Calypso were evacuated Wednesday due to a propane tank fire.
The Calypso Fire Department arrived at the company, located on U.S. 117 Alternate, just after noon to find fire coming from a propane tank next to several other tanks of propane.
The fire is out, and Hazmat crews were called in to manage the leak.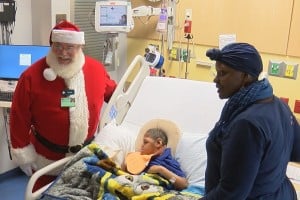 Duplin County Emergency Services issued the evacuation in the event an explosion occurred.
All evacuees were directed to the Calypso Fire Department where the American Red Cross and Duplin County Department of Social Services were prepared to receive those evacuated.
Fire departments across Duplin, Wayne, Sampson, and New Hanover County arrived to work the scene.