NCDOT: Sanders Road won't reopen until at least mid-December
The road has been closed since October 18.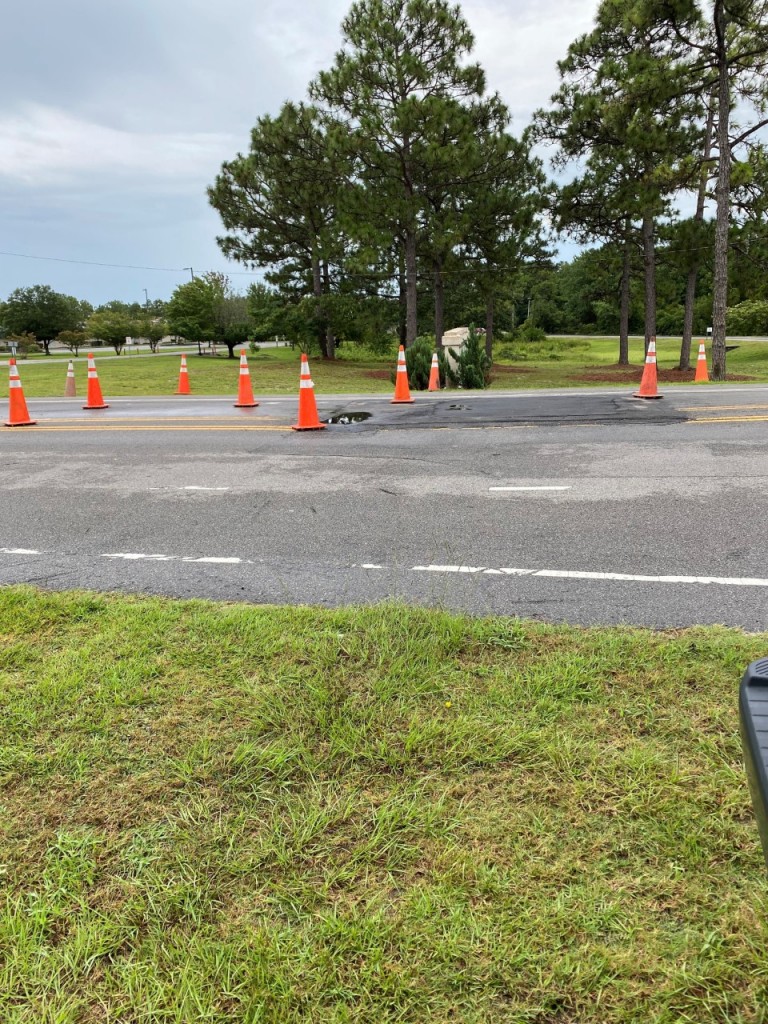 NEW HANOVER COUNTY, NC (WWAY) — Work to repair a sinkhole on Sanders Road near Monkey Junction will continue for the next few weeks.
According to the North Carolina Department of Transportation, a portion of Sanders Road near Bellamy Elementary School was closed on October 18 so crews could fix a sinkhole. It was originally set to reopen on Nov. 12. DOT says in early November, they revised the potential completion date to Nov. 29. However, crews are not able to meet that deadline either.
"Our contractor is using grout, which is cement, sand and water, to pour into the ground to fix the sinkhole below the pavement. Our contractor and NCDOT have been testing different combinations of this mixture to find the right mix for this location and the soil, etc," a DOT spokesman wrote to WWAY News. "The good news is that on Nov. 19, we settled on a good mixture to use going forward to fill the sinkhole. Please keep in mind this is an innovative way to solve this problem."
As of Monday, the project is 25 percent complete.
DOT now hopes to finish the project and reopen the road on December 22.
"We are sorry for the delays, but we want to make sure this sinkhole is fixed properly and for the long-term," the spokesman wrote.