Pender Co. school administrators take part in ALICE training
PENDER COUNTY, NC (WWAY) — It's training that could save your child's life.
Pender County school administrators at Topsail High School took part in ALICE training.
ALICE stands for alert, lockdown, inform, counter, and evacuate.
It's the kind of training which could mean the difference between life and death.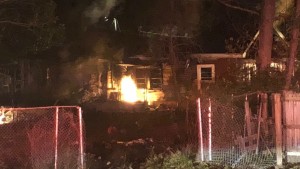 They were joined by the Pender County Sheriff's Office, police from Burgaw and Surf City as well as State Highway Patrol and Pender EMS and Fire.