Powerball jackpot grows to $700 million, 6th largest in history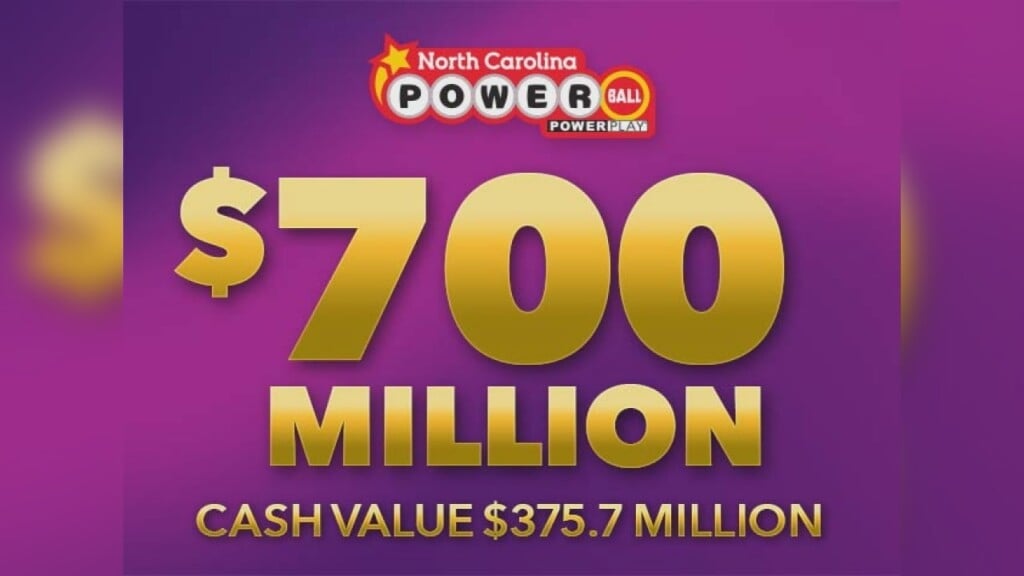 WILMINGTON, NC (WWAY) — The Powerball jackpot continues to roll as Saturday's jackpot hits $700 million, the sixth largest in Powerball history.
A winner on Saturday could claim the jackpot as a $700 million annuity, or $375.7 million in cash.
A $1 million winning ticket was sold in Wednesday's drawing in Garner, NC.
The large win became one of two nationwide in the drawing, the other coming from Florida. The odds of matching numbers on all five white balls are 1 in 11.6 million.
"What an amazing win on Wednesday," said Mark Michalko, executive director of the N.C. Education Lottery. "We hope to see more big wins like that in Saturday's drawing. Good luck to everyone playing this weekend."
The odds of winning the Powerball jackpot are 1 in 292 million.