Suspect named in Paitin Fields murder, accused of threatening investigator

PENDER COUNTY, NC (WWAY) — The Pender County Sheriff's Office has named the uncle of Paitin Fields as a suspect in her murder.
David Wesley Prevatte, 19, is currently charged with intimidating a witness and communicating threats.
The charges stem from a telephone call from the Pender County jail, where Prevatte has remained on unrelated charges.
On April 7, a passerby reported a fire in the 1200 block of Little Kelly Road. A 25′ camper was destroyed. Investigators say it belonged to Prevatte's former girlfriend.
Prevatte was arrested on April 11. Detectives charged him with burning a building under construction.
Investigators say Prevatte called his mother, Lisa Hunt, on April 28 and threatened the life of the lead investigator in the uncharged murder and sexual assault of the 5-year-old child.
According to the warrant, Prevatte told his mother, "when I get out, Leatherwood (the lead investigator) got it coming to him and i will probably go back to jail." He also allegedly said, "Leatherwood is coming to an end… and I been in here plotting. I hope they know that. That's all I been doing."
Paitin Fields was killed in November.  On November 13, her family took her to Pender Memorial, where ER staff noticed marks on her neck. An autopsy that was finally released in late May revealed she was sexually assaulted and strangled.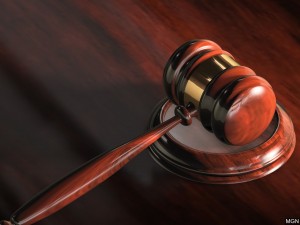 Investigators have not named a suspect until now.
At the time of Prevatte's arrest, he was being held on other felony breaking and entering charges.
Prevatte is being held under a $40,000 bond.