Tide Pods stolen from Wilmington grocery store
WILMINGTON, NC (WWAY) —  Either they have a lot of laundry, or perhaps they're interested in the viral fad known as the "Tide pod challenge" that has taken over social media. Regardless, Wilmington Police want these two people identified.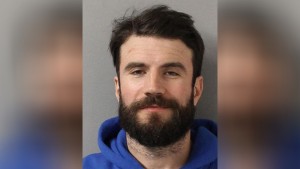 Around 6:20 p.m. on Wednesday, officers responded to the Food Lion on Oleander Drive in reference to a larceny.
Police say two people came in, stuffed 10 bags of Tide Pods into their coats and pants and then left the store.
The suspects made a clean getaway. If you recognize them or know anything about the theft, contact Wilmington Police at (910) 343-3600 or use Text A Tip.
If you're unfamiliar with the "Tide pod challenge" that is now an internet craze, it's a dangerous online trend. Teens and adults are putting the toxic pods in their mouths, chewing on them, and then posting what happens.
The laundry detergent pods contain dangerous chemicals that, if ingested, can lead to life threatening breathing problems, burns, damage to the esophagus and other medical issues.