Whiteville man charged with running illegal liquor still

ELIZABETHTOWN, NC (WWAY) — Authorities have arrested a Columbus County man for allegedly selling and operating an illegal alcohol distillery at his home.
Acting on a social media post, the Bladen County Sheriff's Office Narcotics Unit and the North Carolina Alcohol Enforcement Special Agents arranged to purchase one gallon of non-tax paid liquor from the suspect in the Walmart parking lot in Elizabethtown.
After making the purchase, agents followed a vehicle driven by Jeremy Clark Powell, 37, for a short distance and before conducting a traffic stop. Agents spotted two additional gallons of non-tax paid liquor in plastic jugs and a concealed weapon in the back seat of Powell's vehicle.
Powell agreed to allow agents to search his property at 1204 Sam Potts Highway in Whiteville and they found an active liquor still in a building behind Powell's home. Inside, they disovered 100 gallons of mash.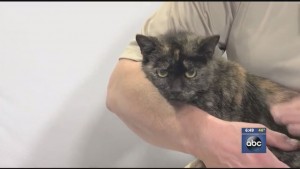 Powell was charged with Possession of Non Tax Paid Liquor, Possession of Alcoholic Beverages for Sale without an ABC permit, Selling Alcoholic Beverages without an ABC permit, Knowingly Use Real or Personal Property to be Used for the Manufacture of any Alcoholic Beverages, Manufacture Non Tax Paid Liquor an Alcoholic Beverage without Obtaining an ABC Permit, and Sell or Possess Equipment for use in the Manufacture of Any Alcoholic Beverage.
In a written statement, Bladen County Sheriff James A. McVicker credited the success of this arrest to the assistance his agency received from North Carolina Alcohol Law Enforcement Special Agents based in the Fayetteville and Jacksonville offices.