Firefighters contain massive Brunswick County woods fire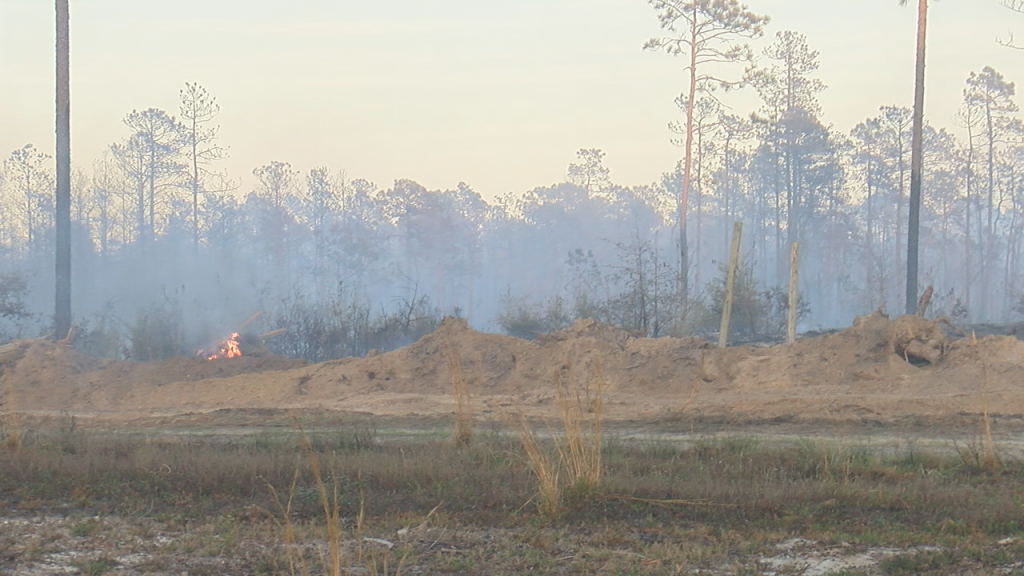 BRUNSWICK COUNTY, N.C. (WWAY) — Just before 5pm, Sunset Harbor Fire received a call about a blaze so high, it could be seen more than a mile away on a nearby highway. Law enforcement detoured traffic from Highway 211 onto nearby roads for about two hours.
"It was significant in the initial phases, the wind was pushing the fire and we were concerned with protecting structures that are on this street," said Sunset Harbor Fire Chief Rob Johnson.
For more than an hour, firefighters from a half dozen agencies fought the flames, protecting nearby homes.
"I was worried there for awhile," said homeowner, Karen Brown. "That wind, that wind was coming towards the house and I'm thinking, I have 21 dogs. What am I supposed to do? You know? I wasn't going to leave them."
Brown lives in the house closest to where first responders contained the fire. She's grateful they were able to control the flames before they reached her home.
"You know, it's scary but that can be replaced," she said. "My animals, I was more worried about them than my house."
Fortunately , no civilians were hurt. One firefighter was treated for smoke inhalation and released.
Officials still don't know what sparked the fire.
"We're not sure what started it," Johnson explained. "You know, there have been some controlled burns in the area, but you know, we're not certain."
While the fire is contained, officials say it will likely continue to smolder overnight as it burns completely out. Johnson said it shouldn't pose other problems for locals.