Experts worry about a heavier police presence in schools, fear for children of color being at risk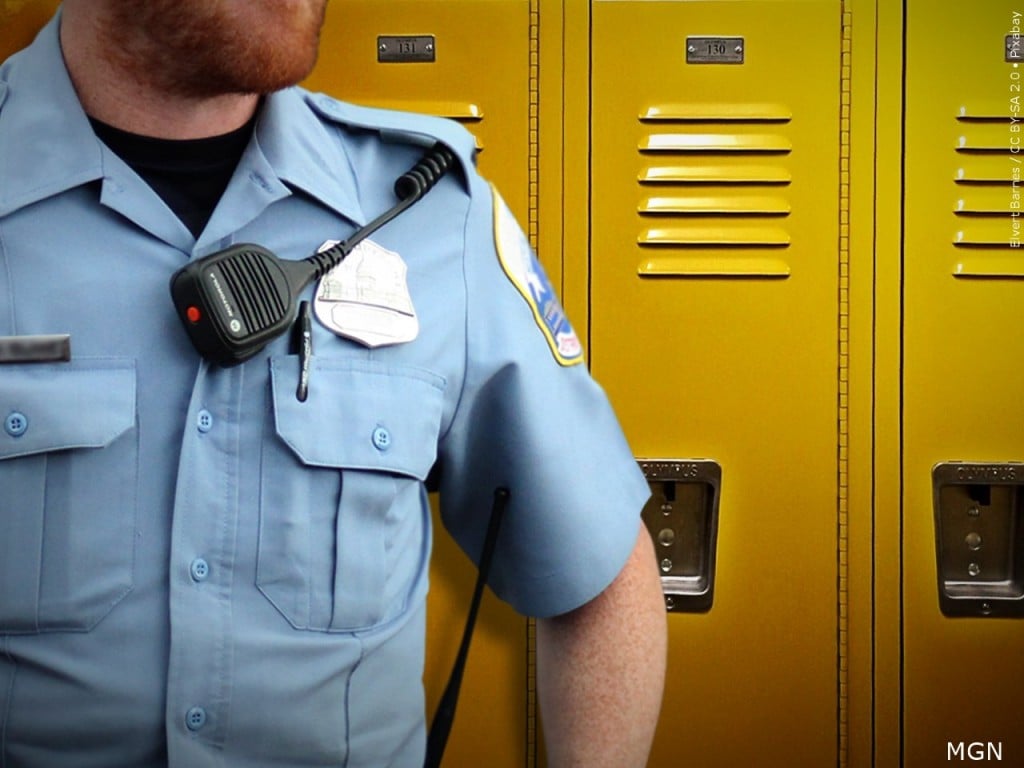 NEW YORK (CNN) — For Shavonda Sisson, the idea of police officers patrolling the halls of her son's school is terrifying.
"I do everything I can to avoid police contact for myself and for my children," said Sisson, whose son is a rising senior at Rufus King High School in Milwaukee. "I do not want my child involved with police, it can be a matter of life or death."
In 2020, Sisson led a group that successfully lobbied for the Milwaukee Public School District to terminate its contract with city police.
Sisson said she does not believe police should be settling disputes or disciplining students, particularly Black students, because it could lead to unnecessary arrests or use of deadly force.
The controversial police killings of unarmed Black people and the police abuse of young Black girls in recent years is proof, she said.
Lawmakers' calls to increase armed school police officers in the wake of the Uvalde school shooting that left 19 students and two teachers dead have been rejected by parents like Sisson and experts across the country.
Critics say the presence of police in schools is likely to have a disproportionate impact on Black children who are referred to law enforcement and arrested at higher rates than White children for school-related incidents, national data shows.
Youth advocates fear placing more police in schools would only criminalize more Black students for incidents that could be diffused by school staff members.
The strategy, they say, could potentially worsen the school-to-prison pipeline that has historically placed more students of color behind bars.
Amol Sinha, executive director of the ACLU New Jersey, said the presence of school resource officers creates an "illusion of safety" when in reality, it opens the door for police to turn minor classroom incidents into crimes.
In many cases, students of color are more likely to be targeted just as they are in the streets, he said.
For example, an Orlando elementary school resource officer was fired in 2019 after he arrested a 6-year-old Black girl for having a temper tantrum.
And last month, the parents of a 10-year-old boy in Marrero, Louisiana, sued their son's school district after police placed him in a chokehold and arrested him after he had an outburst.
The child reportedly had attention-deficit/hyperactivity disorder.
"We would be foolish to believe that those same biases wouldn't exist in the school setting," Sinha said. "Black and brown children bear the brunt of criminalization."