Buffalo Bills' Damar Hamlin fully cleared for football activities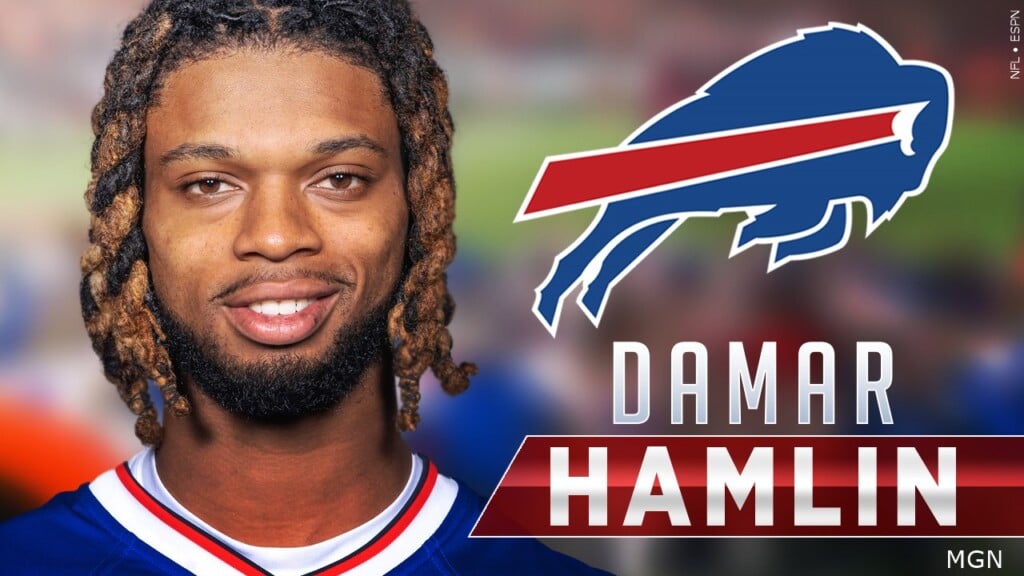 (ABC NEWS) — Buffalo Bills safety Damar Hamlin has been fully cleared for football activities after collapsing and needing lifesaving CPR during a Monday Night Football game in early January.
"He is fully cleared. He's here," general manager Brandon Beane told reporters in a pre-draft press conference Tuesday. "He's in a great headspace to come back and make his return."
Beane said Hamlin met with three specialists, most recently on Friday, and all of them were in "lockstep" on allowing Hamlin to play again.
"He's cleared, resumed full activities, just like anyone else who's coming back from an injury," Beane said.
Hamlin went into cardiac arrest on Jan. 2 in a game against the Cincinnati Bengals. He briefly stood up but collapsed after making a tackle. The training staff rushed on the field and medical professionals restarted the 25-year-old's heart on the field.
The game was paused and eventually canceled entirely as the seriousness of the injury became apparent.
He was taken to a nearby hospital and remained on a ventilator for three days. He slowly woke up and was able to communicate immediately with doctors and family, with his first question being whether the Bills won the game. Days later was flown back to Buffalo to continue his recovery.
Doctors have not made it public what exactly caused his heart to stop.
"We're super excited for Damar," Bills head coach Sean McDermott said Tuesday. "He's moving forward one step at a time here. He's been cleared from a physical standpoint."
Hamlin told ABC News' Michael Strahan in mid-February that he planned to return to football.
"I'm just thankful [God] gave me a second chance, you know, just to live normally and just come out almost without a scratch on me," Hamlin told Strahan. "Just to be able to keep going."