CFPUA holds ribbon cutting ceremony for new PFAS-removing filters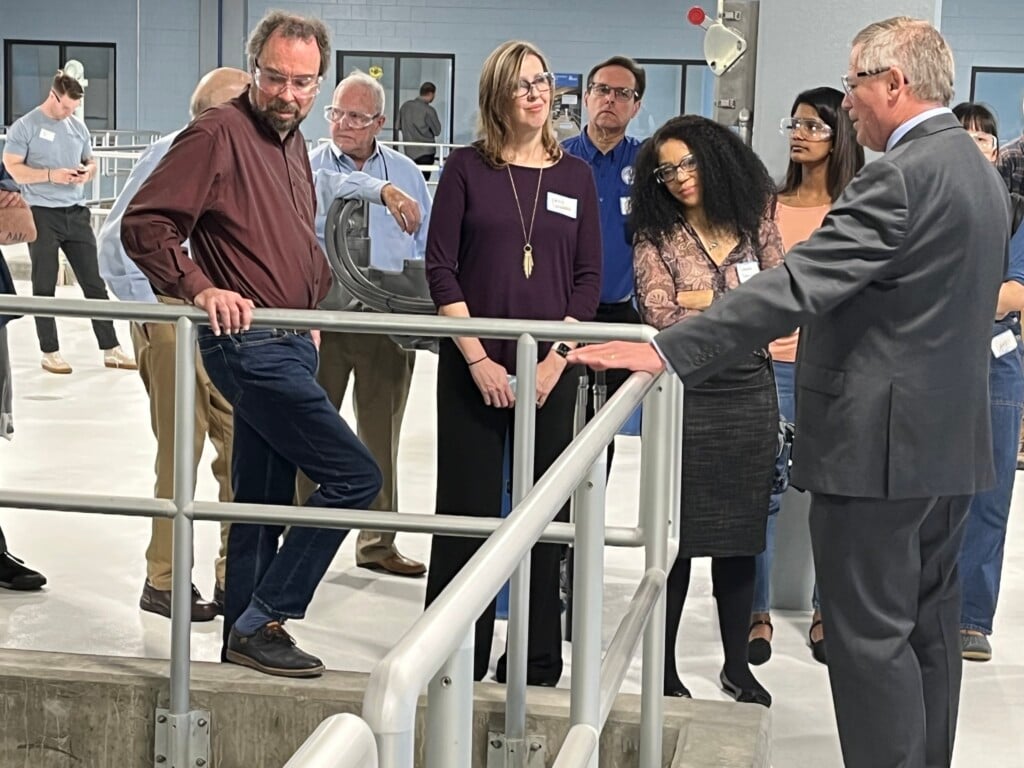 NEW HANOVER COUNTY, NC (WWAY) — Cape Fear Public Utility Authority held a ribbon cutting ceremony Friday morning for the new PFAS-removing filters at the Sweeney Water Treatment Plant.
CFPUA says the filters emerged as the at the best option for Sweeney to reduce GenX and other PFAS compounds in the Cape Fear River following an extensive pilot study.
The study also examined reverse osmosis and ion-exchange media.
Sweeney provides drinking water to approximately 80 percent of CFPUA's customers, sourcing water from the Cape Fear.