Firefighters battle excavator fire in Calabash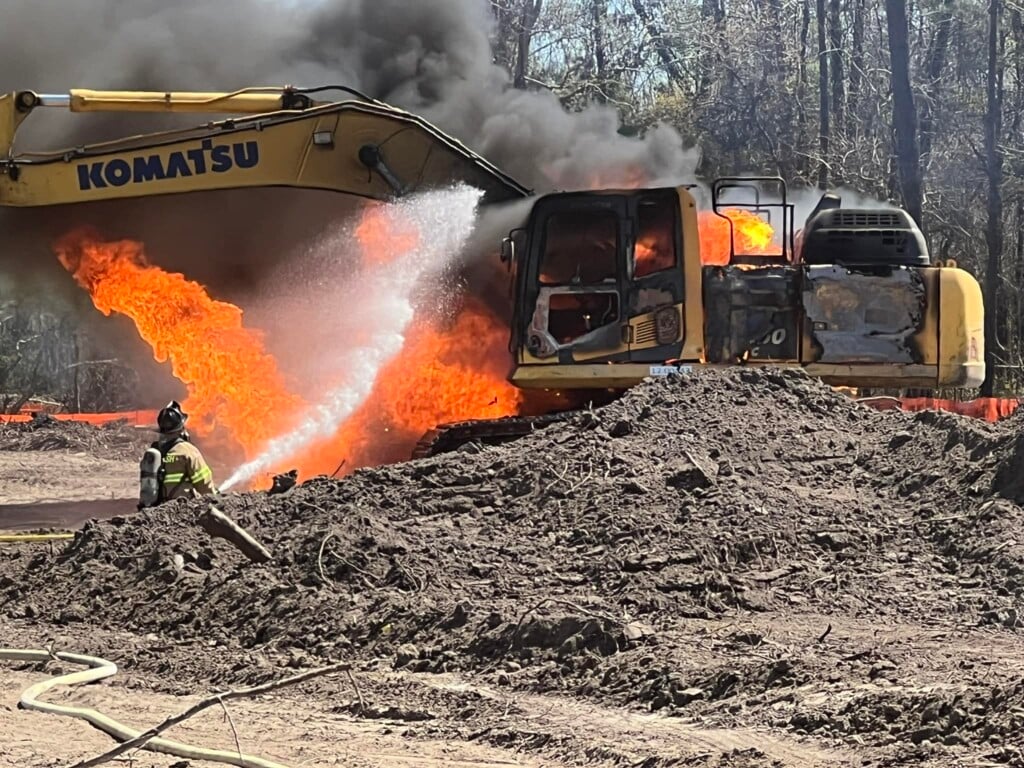 CALABASH, NC (WWAY) — Crews battled a large blaze in Calabash Thursday afternoon.
An excavator caught fire in the 200 block of Thomasboro Road while being used on a land-clearing project, according to the Calabash Fire Department.
The blaze was fed by fuel from the tank of the excavator, producing large flames and heavy smoke.
The fire has since been extinguished with no injuries reported.