Hundreds of trees being given away March 4th at Greenfield Lake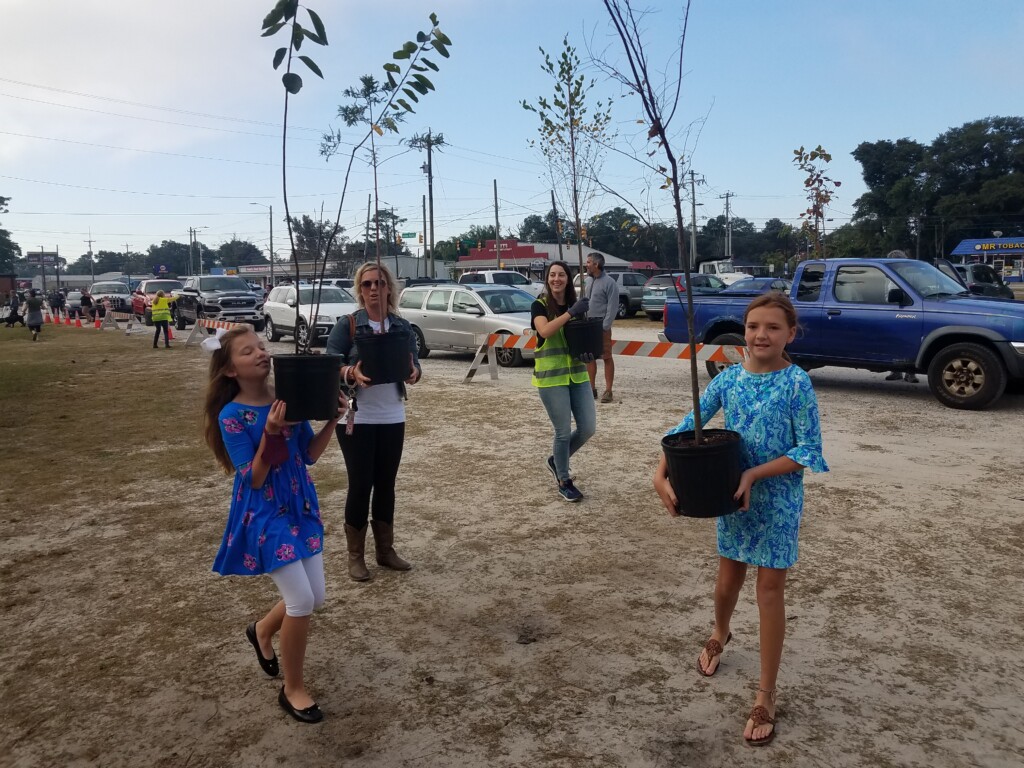 WILMINGTON, NC (WWAY) — Another tree giveaway is being held next month in Wilmington.
The Alliance for Cape Fear Trees will distribute 334 trees at Hugh Morton Amphitheater at Greenfield Lake on Saturday, March 4th from 9:00 AM until 12:00 p.m., or as long as trees remain available.
The 3-gallon trees are free and intended to replace trees damaged or destroyed by weather events. Residents are encouraged to come early to get first choices of tree species.
"We are so grateful for our continued partnership with Arbor Day Foundation and their Community Tree Recovery program," Alliance for Cape Fear Trees president Connie Parker said. "This partnership alone has already delivered more than 12,000 trees to Wilmington through previous community tree giveaways and tree plantings. We have seen that Wilmington residents are eager to replenish their tree canopy."
The native species available will include American Elm, Brandywine Maple, October Glory Maple, Armstrong Maple, River Birch, Shumard Oak, Bicolor Oak, Willow Oak, Overcup Oak, American Elm, and London Plane tree 'Exclamation' and others as available at shipping. Arborists will be present to help residents select species appropriate to their planting conditions and provide planting advice.
There is a limit of two trees per person, with consideration for quantities of and demand for the most popular species.