Leland Fire/Rescue responds to early morning tractor trailer fire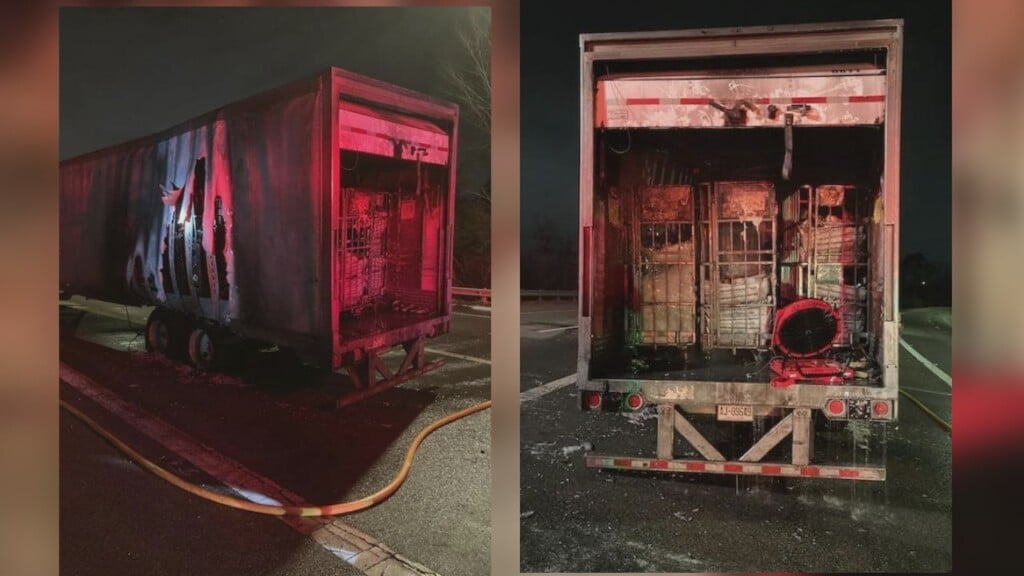 LELAND, NC (WWAY) — Crews with Leland Fire/Rescue responded to an early morning fire along Highway 17.
The group says the fire took place just after 3:00 a.m. Wednesday around Mile Marker 47.
Crews were able to quickly extinguish the tractor trailer fire.
No injuries were reported with the blaze.