Massive fire at Carolina Beach condominiums
CAROLINA BEACH, NC (WWAY) — Multiple crews responded to a large fire in Carolina Beach Friday afternoon.
The fire happened at 619 Spencer-Farlow Drive.
That's the address for Paradise Cove Condominiums, which is located next to the Food Lion by Snow's Cut Bridge.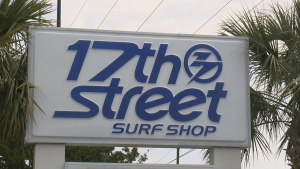 The Carolina Beach Town Manager said 24 units were burned. One woman was also injured when she jumped from a window.
According to one WWAY employee, debris is being scattered, lighting small fires nearby.
It appears to two condominium buildings are fully engulfed.
We have a crew on the scene and will bring you more details as they become available.