National Weather Service reports swarms of jellyfish in Pender, New Hanover Co.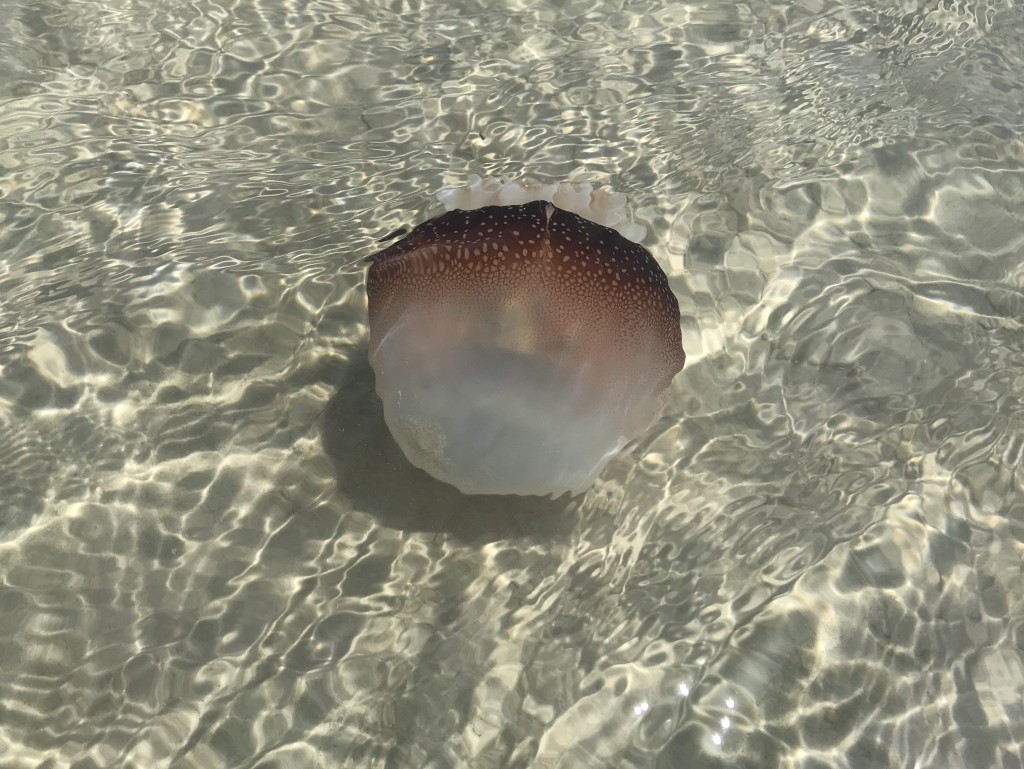 NEW HANOVER COUNTY, NC (WWAY) — Swarms of jellyfish and jellyfish stings were reported at several area beaches earlier this week but it appears the sightings are subsiding.
According to the National Weather Service (NWS), there were numerous reports of stinging jellyfish earlier this week at local beaches.
Lifeguards in Pender and New Hanover counties reported several stings Tuesday morning and purple flags were flown at Carolina Beach to warn beachgoers about the jellyfish.
On Wednesday, Captain Tony Wallace with Carolina Beach Ocean Rescue said the jellyfish weren't as plentiful as they were on Tuesday. He said a few stings were reported on Wednesday but nothing major.
Wallace said flying purple flags is a universal sign which means dangerous marine life has been spotted in the water.
The NWS says its important to heed the advice of lifeguards and remain alert of changing conditions while at the beach.