North Carolina State Highway Patrol adds K9 'Duke' to their team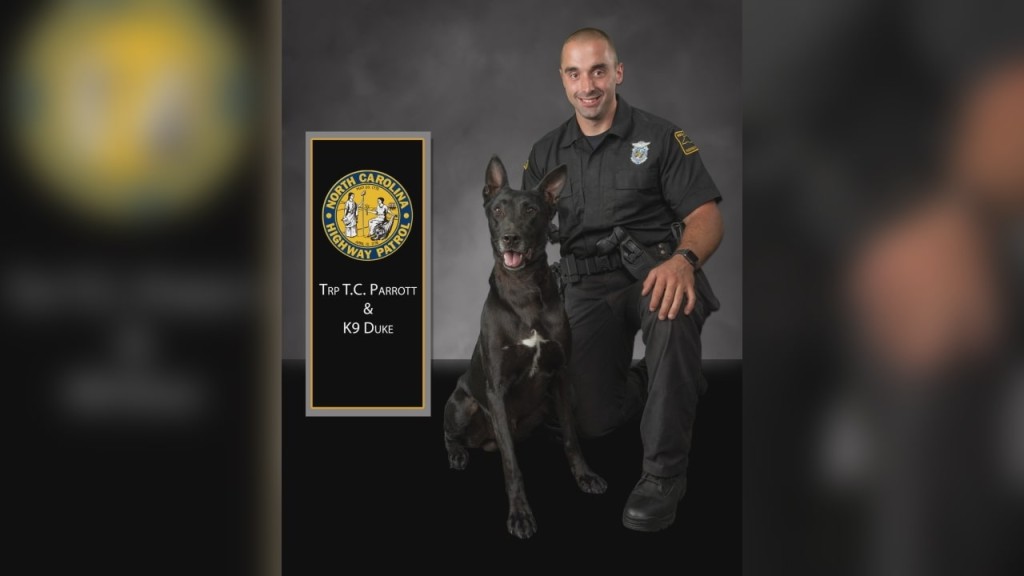 RALEIGH, NC (WWAY) — The North Carolina State Highway Patrol has announced the addition of a canine named Duke to their team.
They say Duke was rescued from a dog fighting ring in Richmond, Virginia as a puppy. After being rescued, Duke successfully completed training and certified in narcotic detection in December 2017.
Prior to coming to the Patrol, he worked with a law enforcement agency in Virginia from 2017 until 2021.
NC Highway Patrol says Duke and canine handler Trooper T. C. Parrott recently graduated from the Virginia State Police Narcotic Detection Handler School and are working together to help keep our state safe.