Oak Island Fire Department teaches fire safety, extinguisher use at Senior Seminar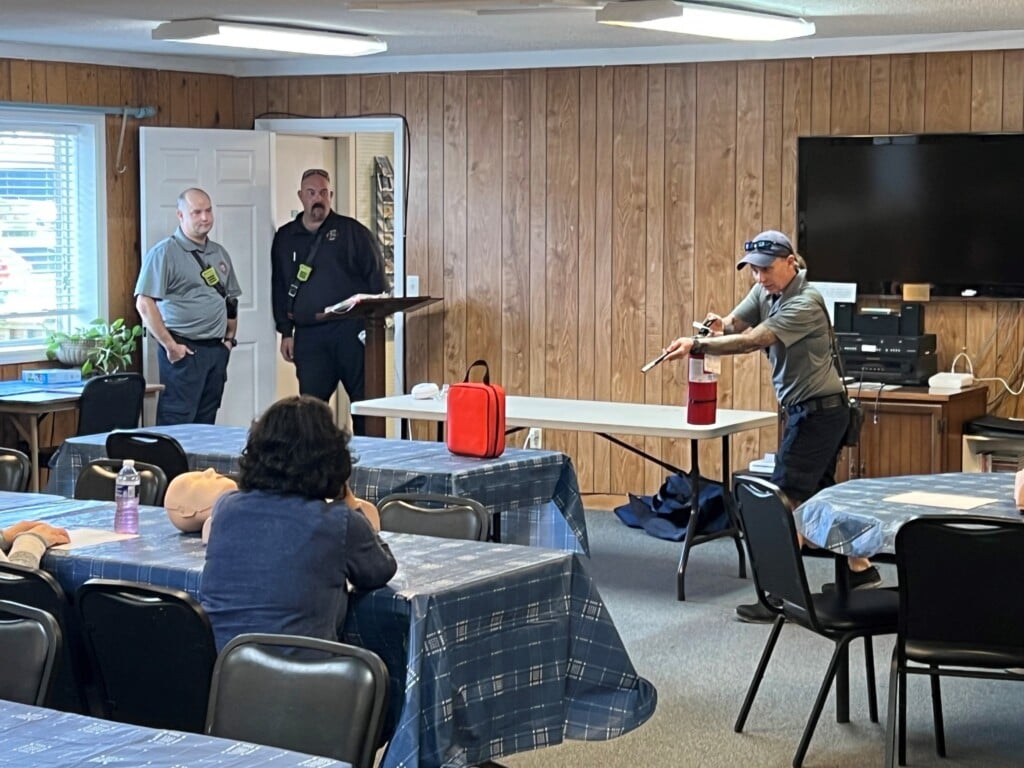 OAK ISLAND, NC (WWAY) — Several senior citizens in Oak Island are better prepared for a fire thanks to a recent seminar.
The Oak Island Fire Department held a presentation on fire safety and prevention on Wednesday at the 2023 Senior Seminar Series at the Oak Island Senior Center and Gift Shop.
The presentation touched on important home safety topics such as how to properly use a fire extinguisher, tripping hazards, smoke alarm use and CPR training.
Officials say one of the best ways to ensure you lead a full, independent life throughout your senior years is by knowing and regularly reviewing good home safety practices.