Ocean Isle Beach records 10th sea turtle nest of season, most-ever in May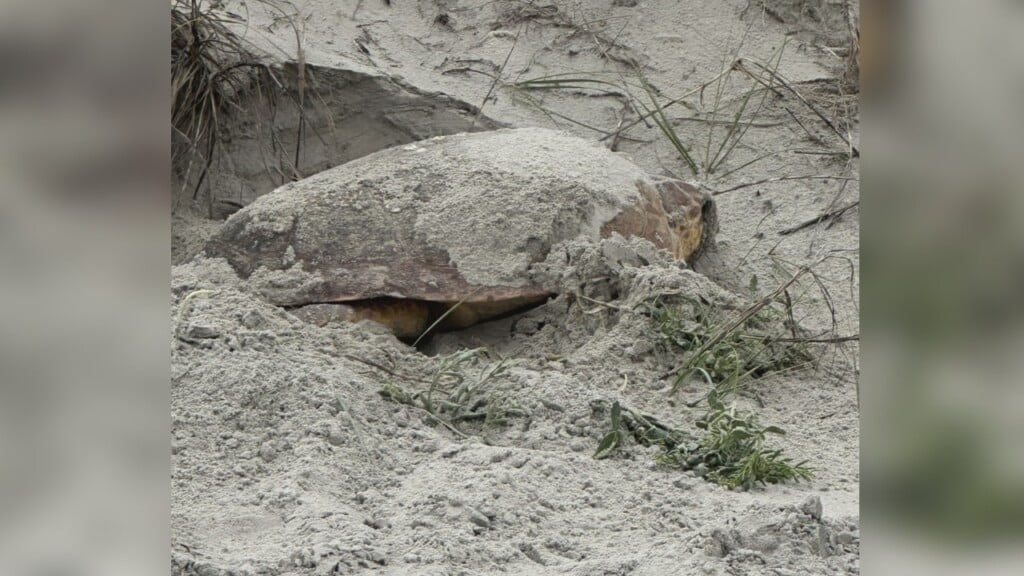 OCEAN ISLE BEACH, NC (WWAY) — Ocean Isle Beach has set a new record.
The beach town has notched 10 sea turtle nests so far in 2023, making for the most-ever in May.
The first 'triple-nest' of the year took place this weekend, bringing the total to double digits.
Unfortunately, the Ocean Isle Beach Sea Turtle Protection Organization says there was some damage Sunday night from people.
They say someone damaged the nest area and dug up some of the sand.
While they did not gain access to the egg chamber, it is illegal to disturb the area inside the protected nest setup.
Volunteers say police are filing a report and will be watching the nests very closely.