Powerball jackpot climbs to $572 million ahead of Saturday's drawing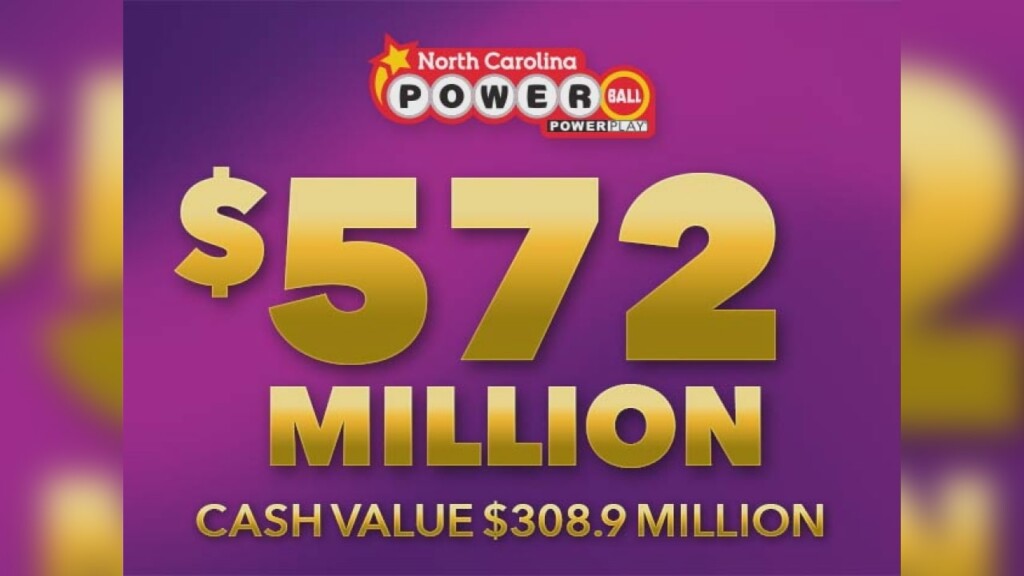 WILMINGTON, NC (WWAY) — Another lottery jackpot has climbed to astronomical heights.
The Powerball jackpot increased more than $40 million after nobody won Wednesday's jackpot, and it now stands at $572 million for Saturday's drawing.
A winner on Saturday could claim the jackpot as a $572 million annuity or $308.9 million in cash.
Even though the jackpot remains up for grabs, this Powerball run has produced lots of other great wins for players across the state. Since the Powerball jackpot restarted its growth, winners across North Carolina have included:
One win of $1 million
Two wins of $150,000
Three wins of $100,000
12 wins of $50,000
"It truly is amazing to see how many great wins are happening in North Carolina," said Mark Michalko, executive director of the N.C. Education Lottery. "We still have our fingers crossed for a jackpot win this weekend though. Good luck to everyone trying their luck on Saturday."
The odds of winning the Powerball jackpot are 1 in 292 million.