Southport woman makes Guinness World Records book as oldest competitive ninja athlete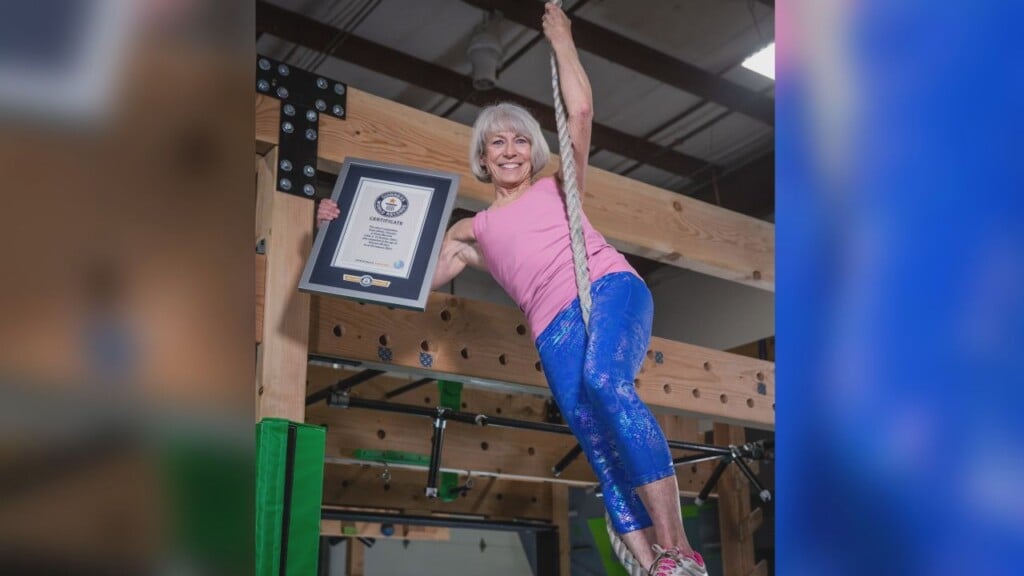 SOUTHPORT, NC (WWAY) — A 71-year-old Southport woman has made the Guinness World Records book as the oldest competitive ninja athlete.
Ginny MacColl set the record at 70 years, 90 days old.
Ginny says she decided to get into fitness after watching her daughter Jessie Graff on American Ninja Warrior and was inspired to get into a gym and give it a go.
Ginny initially had a goal of five pull-ups and it took a year to achieve one. She first started competing in Ninja tournaments at the age of 65 and still follows a strict training regimen to this day with cardio and strength training four times a week and obstacle training once a week.
Since 1955, Guinness World Records has documented the world's most extraordinary achievements, from the quirky and peculiar to astonishing feats that amaze, delight and inspire.