Sports betting bill heading to Gov. Roy Cooper's desk after final House vote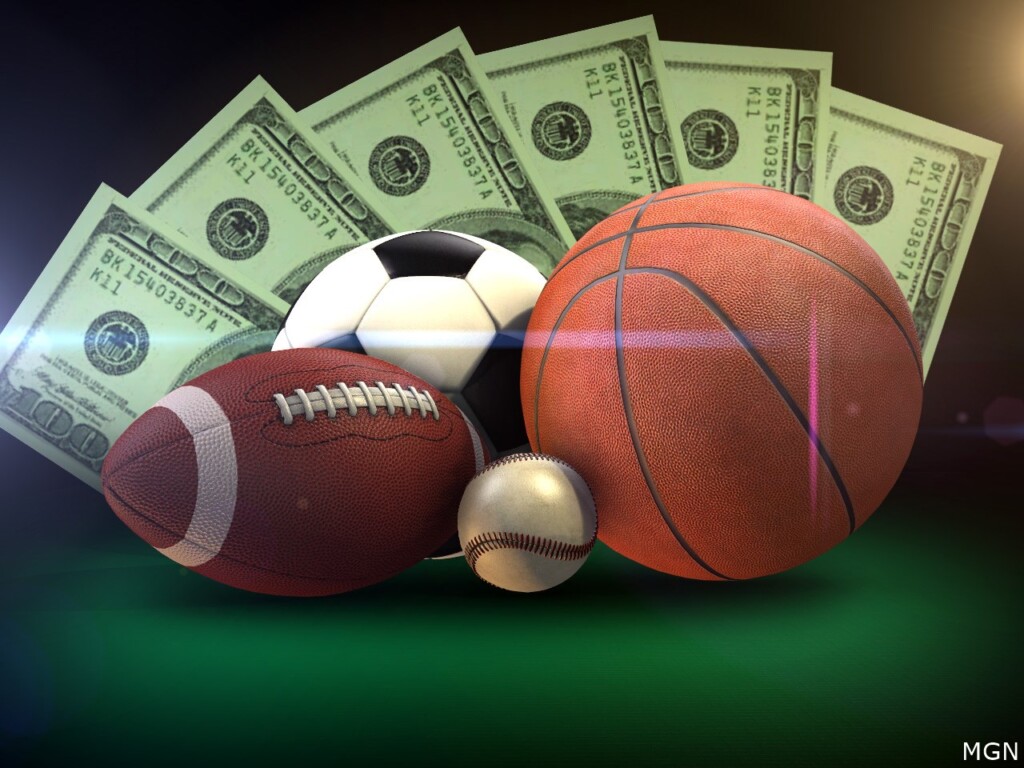 RALEIGH, N.C. (AP/WWAY) — Legalized sports gambling in North Carolina cleared its last legislative hurdle Wednesday as the House once again accepted changes made by the Senate that include adding horse racing to the betting mix and raising the state's cut of wagering revenues.
The measure passed 68-45 and now heads to Democratic Gov. Roy Cooper, who has expressed support for authorizing and regulating sports wagering.
Opponents of the current bill remain worried about how a large expansion of gambling beyond the current state lottery would increase addictions, harming families and low-income residents.
But a new group of elected legislators took their seats in January. They heard from bill supporters who said betting on games was already happening underground or offshore, and that it was best for the state to control the activity and tax it. Nearly half of the House members became co-sponsors of a new bill that the chamber approved in March. Bipartisan support has remained strong in the Senate, leading to votes of approval there last week.
There was no debate Tuesday, which House Speaker Tim Moore attributed later to scheduling conflicts for legislators. He anticipated debate Wednesday, but the outcome of a second such concurrence vote rarely changes.
Asked earlier Tuesday whether he would sign the sports gambling measure into law once it reached his desk, Cooper told reporters "I am generally in support for the sports-betting legislation. But we're continuing to look at it."
Momentum for licensing gambling on professional, college and Olympic-style sports took off as lobbyists for the sports wagering industry and professional sports franchises that stand to profit pushed for the idea in the ninth-largest state. About half of the states allow mobile or online sports betting, according to the American Gaming Association. Legal sports gambling in North Carolina is available right now at the state's only three casinos, which are operated by two American Indian tribes.
The consensus measure would direct the North Carolina Lottery Commission to issue up to 12 interactive sports wagering licenses to entities that would be subject to robust background checks and $1 million application fees. While betting could begin as early as January, the commission would have until June 2024 to open the betting lines.
Adults with wagering accounts could bet online through computers or mobile phones. But proposed sportsbooks offered at or near pro sports venues, race tracks and golf courses could take cash bets from anyone over 21. Horse-race betting would be allowed through separate gambling operators.
The legislation would tax sports wagering at a rate equal to 18% of gross betting revenue minus winnings. The earlier proposal in the House set a similar 14% tax with more deductions.
After expenses, legislative analysts estimate the state would take in $71 million annually by mid-2028 from both sports wagering and horse racing. Much of the sports wagering tax revenues would go to local, regional and state athletics initiatives, athletic programs at most University of North Carolina system schools and problem-gambling programs.
UNC Wilmington is on the list to receive $300,000 annually.
Those in the Cape Fear have mixed feelings about the bill.
"I have decided that I do not want to gamble and I have that right not to. I can't do anything about what other people do," Bert Hale, a resident, said.
"Myself and my brother had looked into that less than a year ago and living in North Carolina, not being able to do any parlays online or anything — it's kinda limiting. So, I'd be 100% for it," Chandler Lemond, a resident, said.