Students enjoy tour of WWAY from Meteorologist Ramel Carpenter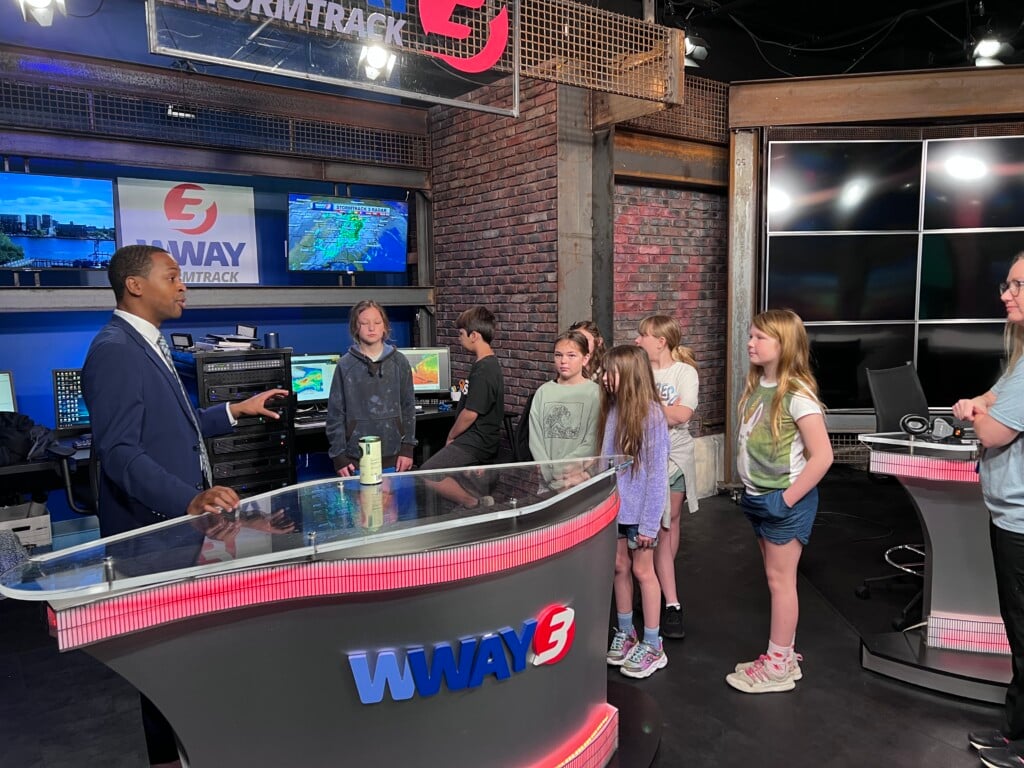 LELAND, NC (WWAY) — A classroom of students visited our WWAY studio in Leland Friday morning.
The fifth-graders from Island Montessori School received a tour of the newsroom and studio.
Ramel Carpenter led the tour, showing them what it takes to be an on-air meteorologist.
The students enjoyed standing in front of the green screen, practicing their forecasting and pointing skills.