TSA equipment issue may cause delays at ILM
WILMINGTON, NC (WWAY) — Equipment issues may cause some delays at Wilmington International Airport Friday morning.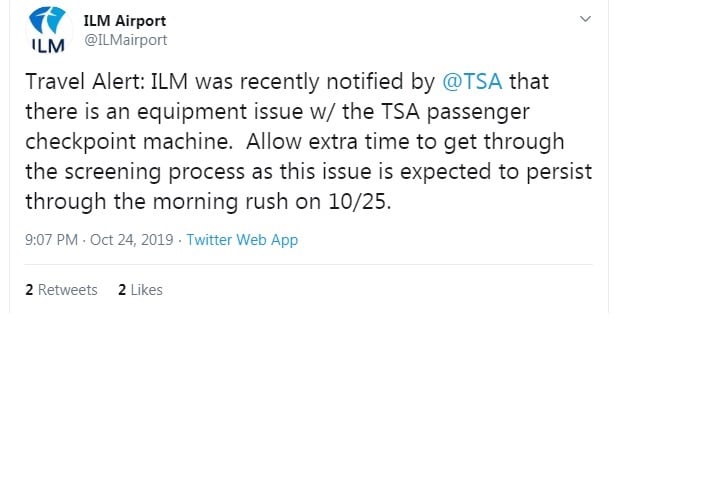 According to a tweet from ILM airport, ILM was recently notified by TSA that there is an equipment issue with the TSA passenger checkpoint machine.
You are going to want to allow extra time to get through the screening process. This issue is expected to continue through the morning.