Burgwin-Wright House holding Colonial medicine talk, demonstration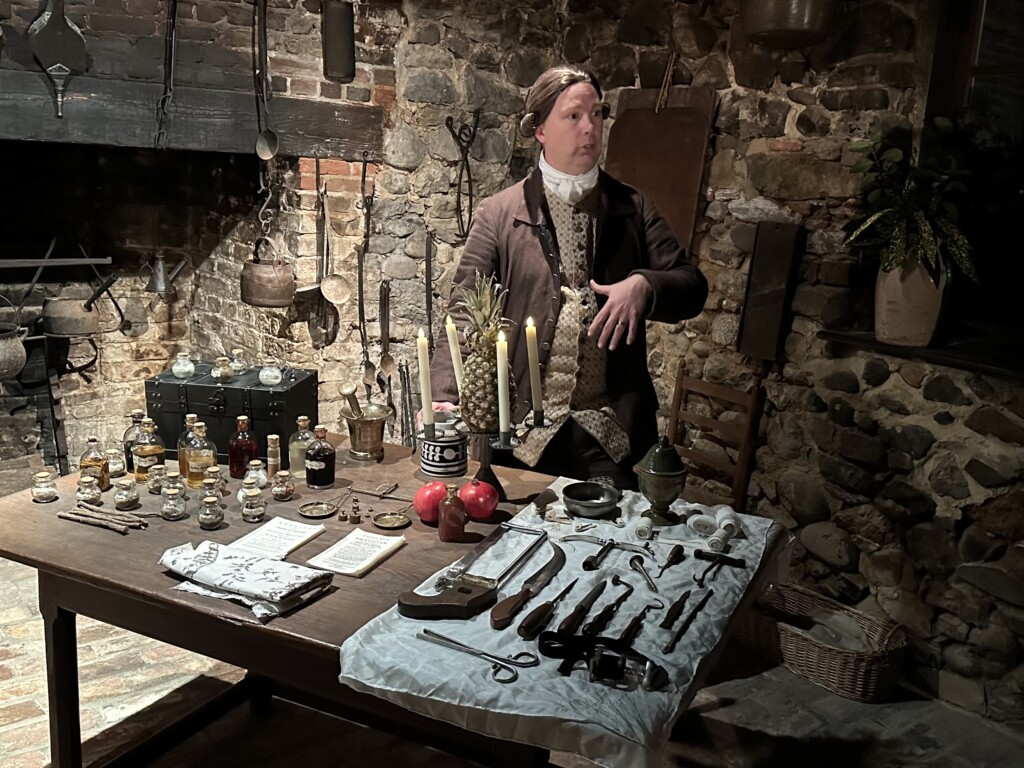 WILMINGTON, NC (WWAY) — The Burgwin-Wright House will take guests back in time to learn about the practice and perils of Colonial medicine during a special presentation and demonstration this month.
Charles Brett will lead "Summon the Doctor: Common Ailments, Diseases and Remedies in Colonial America" at the Burgwin-Wright House on February 9th from 6:00 p.m. through 7:30 p.m.
The presentation will explore the different medical occupations found in Colonial America, the common medical issues and diseases of the time, how medical practitioners were trained and treated patients, and what kind of remedies could be used in the 17th and 18th century.
Brett, who trained at Colonial Williamsburg, will also discuss and demonstrate how medicinal recipes for some of the most common ailments were prepared and dispensed, what were some of the main ingredients used in medicinal recipes and what equipment was used in the preparation of these recipes.
Admission is free, but a $10 donation to Burgwin-Wright is suggested.