CAUGHT ON CAMERA: Dog rescued after falling off boat, swimming for 40 minutes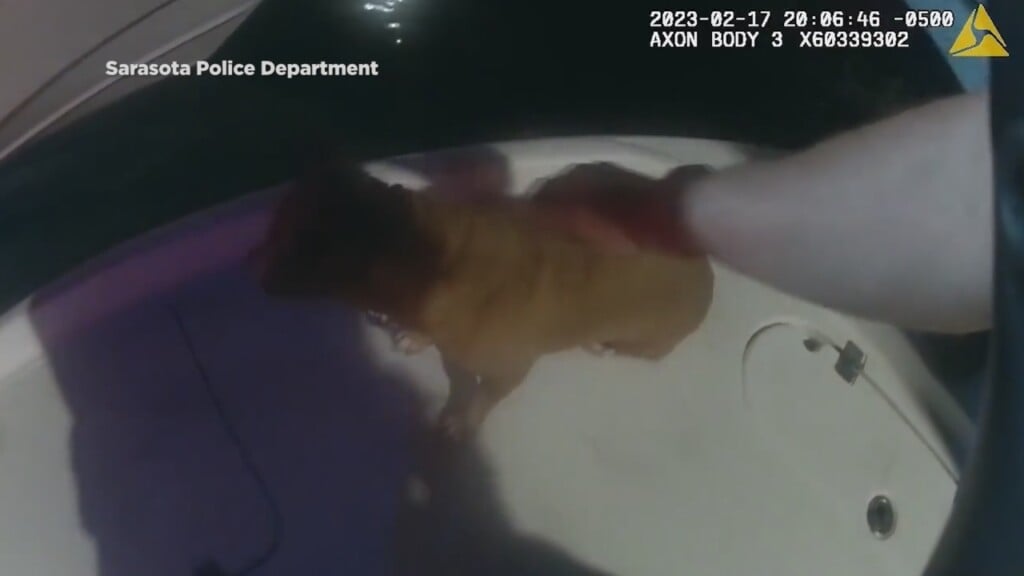 SARASOTA, FL (WPEC) — A heartwarming reunion was caught on camera when a chihuahua was returned to her owner after spending 40 minutes in the water.
The Sarasota Police Department said Marine Patrol Units were dispatched on Friday, Feb. 17 to assist Sarasota County Emergency Services with a water rescue.
Officers say a man and his chihuahua, named Tinkerbell, were on their boat at the Sarasota Yacht Club when they suddenly fell into the water.
Fire Rescue was able to quickly save the man, but Tinkerbell was no where to be seen.
Police say Marine Patrol began their search for Tinkerbell. Body cam video shows officers searching the dark murky waters from the small dog.
After 40 minutes, a miracle happened.
Officers said they spotted Tinkerbell at around 8 p.m., perched on the edge of a post. One officer went to the end of the boat and began to coax the small dog over. With some gentle persuasion, the officer was able to grab Tinkerbell and bring her onboard.
Moments later the emotional reunion took place. Policed say Tinkerbell is safe and healthy.