City of Wilmington provides update on $3.5 million Front Street construction work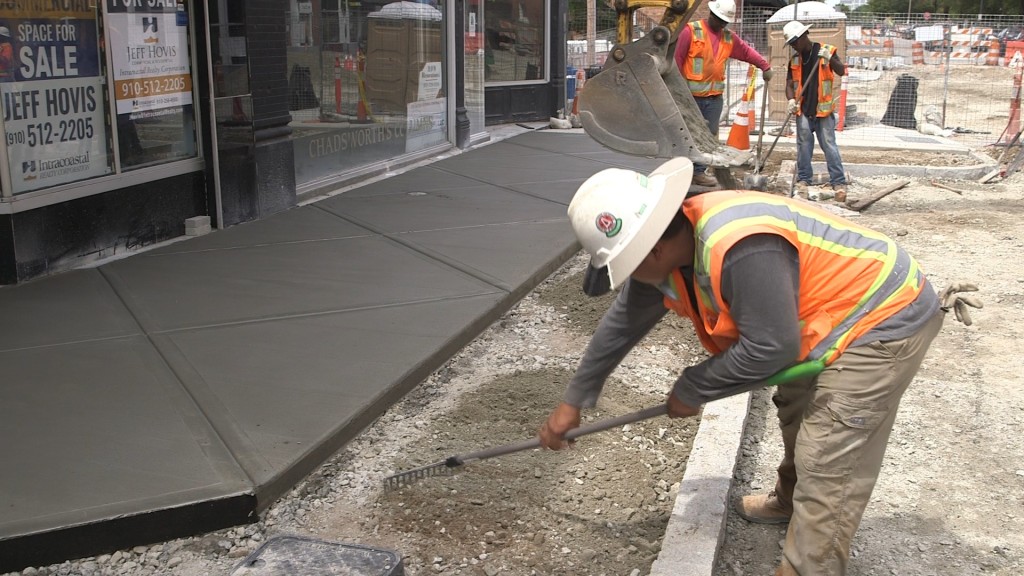 WILMINGTON, NC (WWAY) — Work is progressing on construction work along Front Street in downtown Wilmington.
The second phase of the Front Street Improvement Project starts this week, according to the City of Wilmington.
Crews will begin demolition in the 300 block of Front Street (between Grace and Walnut Streets) on Wednesday and will pave the Grace Street intersection on Thursday.
They plan to re-open Grace Street to traffic on Friday.
In the 200 block (between Chestnut and Grace Streets) the installation of underground water, sewer, and stormwater infrastructure is complete and crews are currently removing old and pouring new sidewalks, laying brick pavers and installing streetscape elements such as benches and lighting.
The work in this block is scheduled for substantial completion by October 7 and will re-open to full vehicle access shortly after.
The entire two-block improvement project is slated for completion in November.