Former CFCC soccer player taking part in World Deaf Football Championships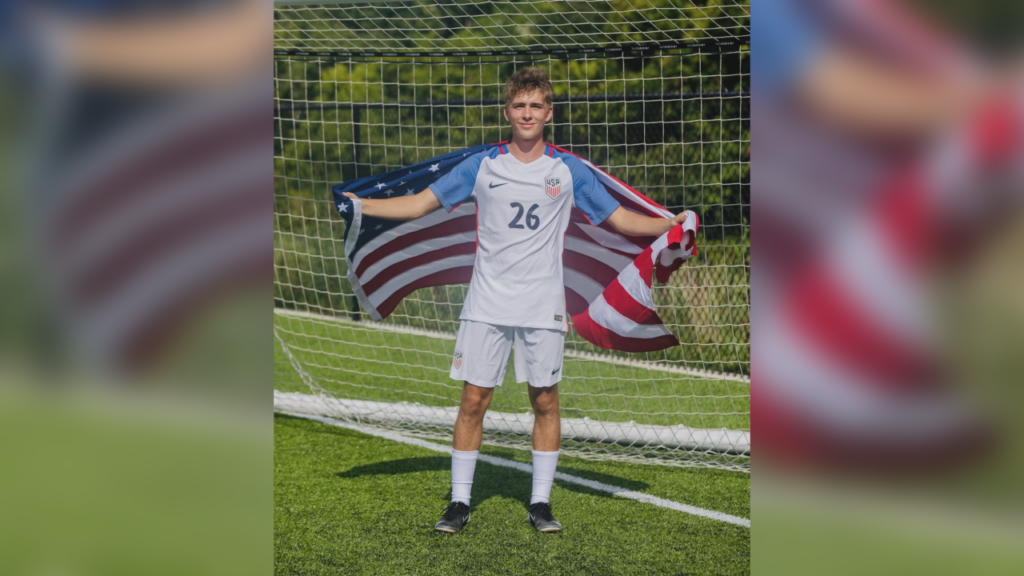 WILMINGTON, NC (WWAY) — Former Cape Fear Community College soccer player Tristan Torbett has been selected to compete at the 4th World Deaf Football Championships.
Torbett played for the CFCC Sea Devil's men's soccer team from 2019 through 2021. After completing his associate degree, he transferred to Gallaudet University, the premier university for deaf and hard-of-hearing students, where he became an integral part of their team.
In the summer of 2021, before his inaugural season with the Bison, he entered the training camp for the USDMNT, where he was selected to compete in the 2022 Deaflympics.
"Competing with the USDMNT allows me to bridge the deaf community and the general American population," Torbett said. "Now I am able to be a driving force for awareness for American Sign Language through soccer, and I hope that one day in the future, everyone can be taught to sign so that they can communicate with this wonderful group of people."
The World Deaf Football Championships provides a unique platform for deaf athletes worldwide to showcase their skills and unite in the spirit of sportsmanship. As the esteemed international tournament in deaf football, it serves as a platform to celebrate the abilities of deaf athletes and promote inclusivity in sports.
The tournament kicks off September 20th in Kuala Lumpur, Malaysia, and runs through October 8th.