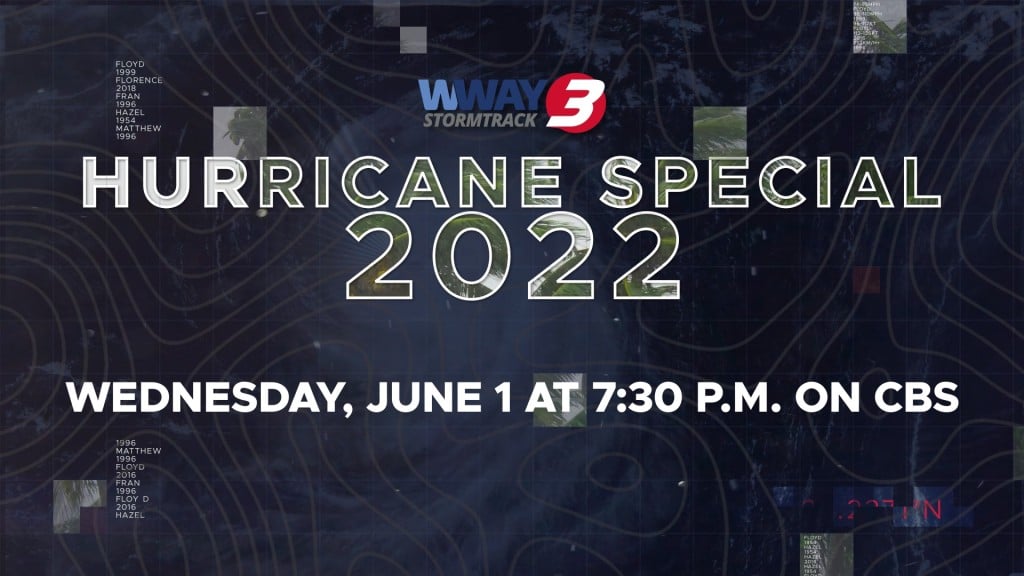 (WWAY) — Hurricane season is right around the corner. That's why the WWAY Stormtrack 3 Weather Team is getting prepared to bring you the 2022 Hurricane Special.
The half hour presentation will feature expert advice, a look at the upcoming season's forecast, a recap of last season, and even highlight new technology to help forecasters. We'll also tell you what you'll need on hand to make sure you and your loved ones are well prepared during a storm.
New this year, your questions! We want to hear from you. What burning questions do you have about hurricanes, preparations, or safety? We'll share your questions with our meteorologists. We'd even like to include you in our hurricane special. Please create a video (remember to turn your phone horizontally) and attach it to the form below. Once you've filled out the form, submit it to us.
The hurricane special airs June 1 at 7:30 p.m. on WWAY CBS. We will also have encore presentations on June 2 at 5:30 p.m. on WWAY ABC and June 3 at 10 p.m. on the CW.