Juvenile goes missing in Wilmington, police asking for information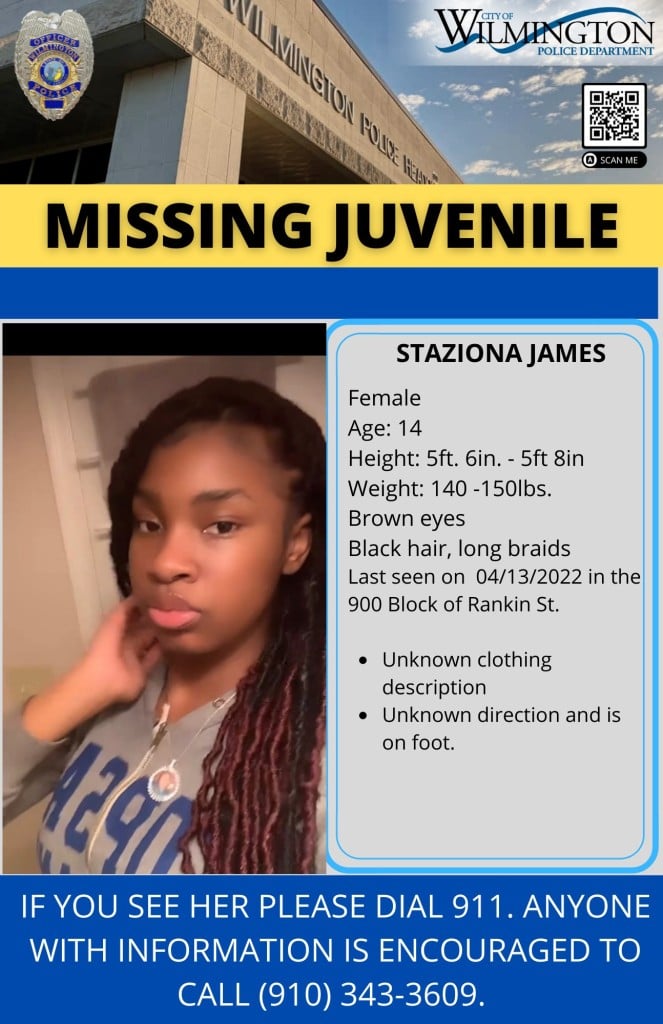 WILMINGTON, NC (WWAY) — The Wilmington Police Department is asking for any information related to Staziona James, a 14 year old female who went missing yesterday.
She was last seen April 13th, 2022 in the 900 Block of Rankin Street. Her clothing description is unknown, and so is her direction on foot.
She is 5 foot, 6 inches or 5 foot, 8 inches.
She weighs approximately 140-150 pounds, and has brown eyes and black hair that is being worn in long braids.
If you see her, it is asked that you dial 911.
Anyone with information is encouraged to call (910) 343-3609.