Mayor Bill Saffo, Rhonda Bellamy facing off with teams in fundraiser game of 'Family Promise Feud'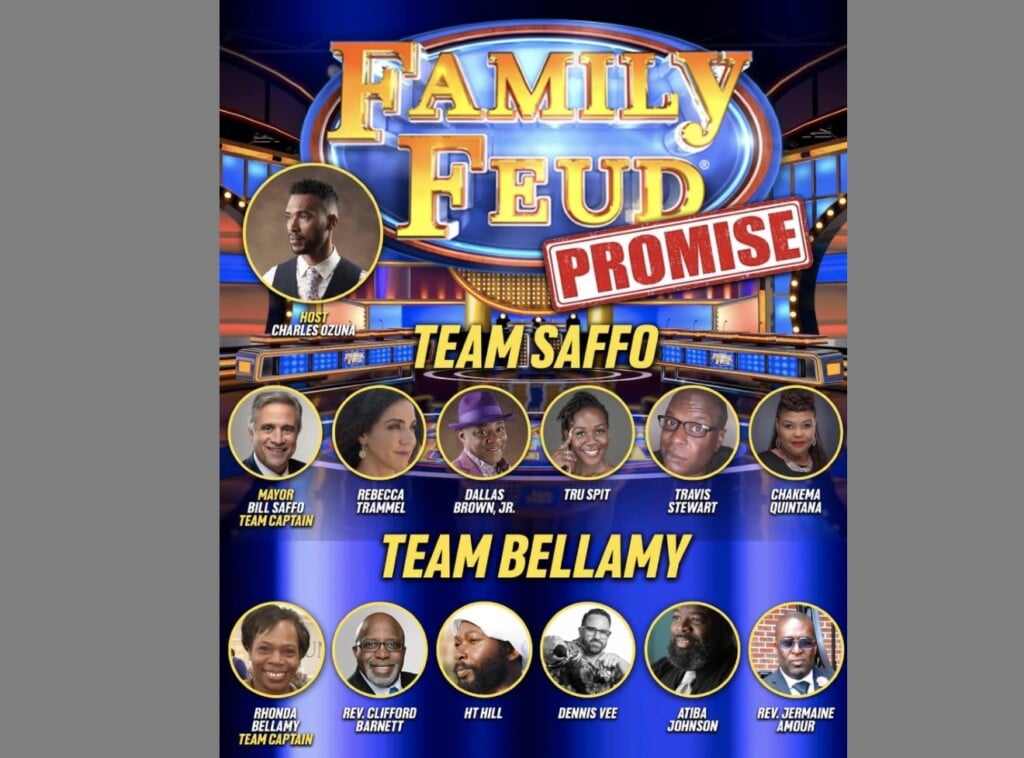 WILMINGTON, NC (WWAY) — A familiar game show with a local twist is taking place this Saturday in Wilmington.
Family Promise of the Lower Cape Fear is hosting the first ever "Family Promise Feud" game show on January 14th at the Community Arts Center in downtown Wilmington.
The fundraiser will feature a lineup of some of Wilmington's leaders, including team captains Mayor Bill Saffo and Rhonda Bellamy, executive director of the Arts Council of Wilmington and New Hanover County.
Mayor Saffo's team members include Rebecca Trammel, Dallas Brown Jr., Tru Spit, Travis Stewart, and Chakema Quintan. Joining forces on Rhonda Bellamy's team are Reverend Clifford Barnett, HT Hill, Dennis Vee, Atiba Johnson, and Reverend Jermaine Amour.
Individual tickets are $48 and team members can also be "adopted" for an additional cost, which includes two VIP tickets. Doors open at 5:30 PM and the show begins at 6 PM. Tickets can be purchased HERE.
"We are excited and hopeful for a great turnout, as this is our first fundraiser of the year," said Anne Best, executive director of Family Promise of the Lower Cape Fear. "The show features some of the most entertaining people in Wilmington and is sure to have you laughing from the start."
All funds raised will be used to provide additional support to families entering the emergency shelter and transitional housing programs.