NC Aquarium at Fort Fisher announces names of newest otter pups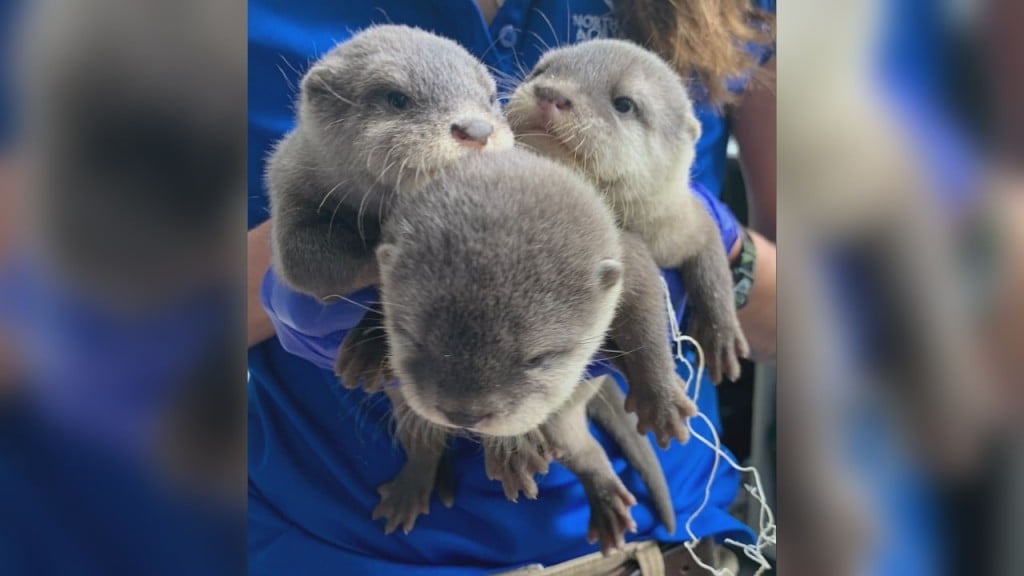 FORT FISHER, NC (WWAY) — The North Carolina Aquarium at Fort Fisher has announced the names of its latest otter pups.
Voting for the otters ended Friday at noon, with over 7,000 votes cast. The winning names were Gemma, Kai and Ren.
The trio of Asian small-clawed otter pups were born on January 31st, one female and two males.
Parents Leia and Quincy gave birth to three other pups last May, named Stella, Mae and Selene.