NC Aquarium at Fort Fisher otter gives birth to more pups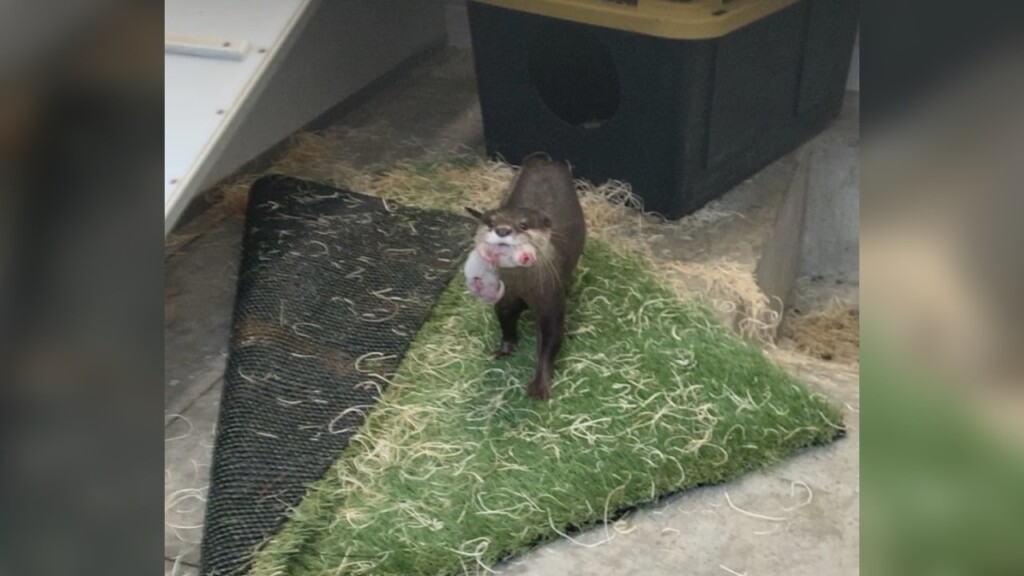 KURE BEACH, NC (WWAY) — For the second time in less than a year, North Carolina Aquarium at Fort Fisher is celebrating the arrival of a trio of Asian small-clawed otter pups.
The new pups were born on January 31st.
Staff say the pups are growing and bonding with their parents, Leia and Quincy, and siblings Stella, Mae, and Selene, behind the scenes at the NCAFF Otters on the Edge habitat.
The otter team says they spotted a single otter pup early on Tuesday, with Leia still in labor, and shared the big news with the Aquarium team.
The new pups will not be in public view until they reach important milestones, including swimming proficiently and eating solid foods.