Thursday's high school roundup: soccer, cross country and volleyball

WILMINGTON, NC (WWAY) — Thursday was a fairly busy day for high school sports in our area. We stopped by the cross country championship meet for the Mideastern Conference at Hugh MacRae Park, a volleyball tournament match at Hoggard between the Vikings and the South Brunswick Cougars and a first place soccer match between Ashley and New Hanover.
The Laney girls captured the first place in the Mideastern Conferernce cross country championship. Sophomore Natalie Tyner broke the event record with a time of 18:08. Hoggard finished in second place in the girls event.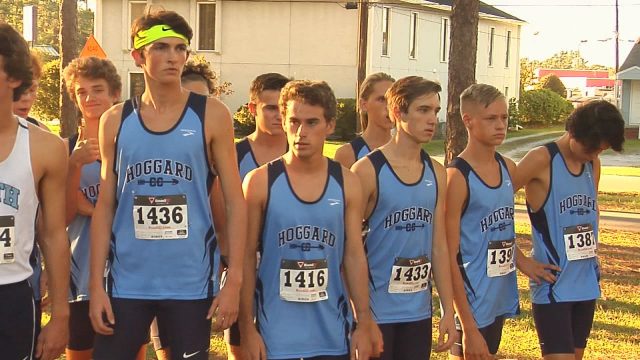 Hoggard won its third straight boys Mideastern Conference cross country championship. Viking junior Jamie Witmer held off teammate Erik Dahlgreen with a 16:08 time first place time. Laney finished in second place in the boys event.
Ashley and New Hanover finished in a 1-1 draw in a first place showdown on Thursday night. Check out our game highlights.
Hoggard beat South Brunswick 3-1 on Thursday in the Mideastern Conference Volleyball Tournament. Hoggard will host New Hanover on Saturday in the MEC finals. The Wildcats beat Laney 3-0 on Thursday.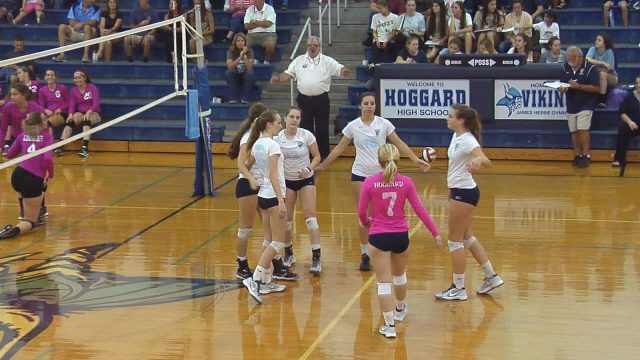 Thursday's High School Scoreboard
VOLLEYBALL
NEW HANOVER 3 – LANEY 0
HOGGARD 3 – SOUTH BRUNSWICK 1 **see video
CLINTON 3 – WEST BLADEN 0
WHITEVILLE 3 – EAST COLUMBUS 0
BOYS SOCCER
HOGGARD 8 – WEST BRUNSWICK 0
WHITEVILLE 5 – ST PAULS 1
WEST BLADEN 10 – UNION 7, JUNIOR FUNEZ SCORED 7 GOALS FOR THE KNIGHTS
ASHLEY 1 – NEW HANOVER 1 OT **see video