Wilmington Police arrest Rocky Point man on drug charges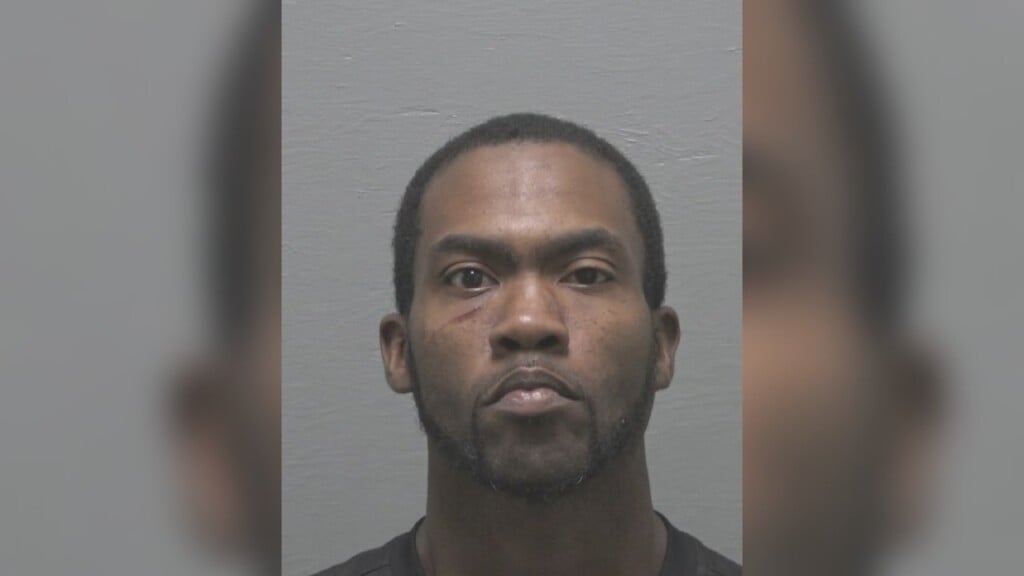 WILMINGTON, NC (WWAY) — A Rocky Point man has been arrested on drug charges.
Wilmington Police attempted a traffic stop at North Kerr Avenue and McClelland Drive around 5:10 p.m. on Tuesday. But the vehicle failed to stop and officers pursued the suspect.
43-year-old Antonio Greene of Rocky Point eventually stopped the car and ran away. Several officers including the K-9 unit assisted with the chase.
Greene was located by a WPD K-9 a short time later laying down in the bushes.
Police say they located a large quantity of narcotics, including 41 grams of methamphetamine, crack/cocaine, fentanyl, marijuana, and various pills discarded by Greene after he had jumped over a fence.
Greene is charged with Trafficking in Methamphetamine, Trafficking in Opium or Heroin, PWIMSD Schedule II Controlled Substance, PWIMSD Schedule III Controlled Substance, PWIMSD Schedule VI Controlled Substance, Possession Schedule VI Controlled Substance, Possession of Drug Paraphernalia, Speeding to Elude Arrest with Aggravating Factors, RDO, Fictitious Registration, and DWLR, among other charges.
He was given a $3,500,000 secured bond and is being held at the NHCSO Detention Center.