Cape Fear Habitat Women Build constructing two homes in two weeks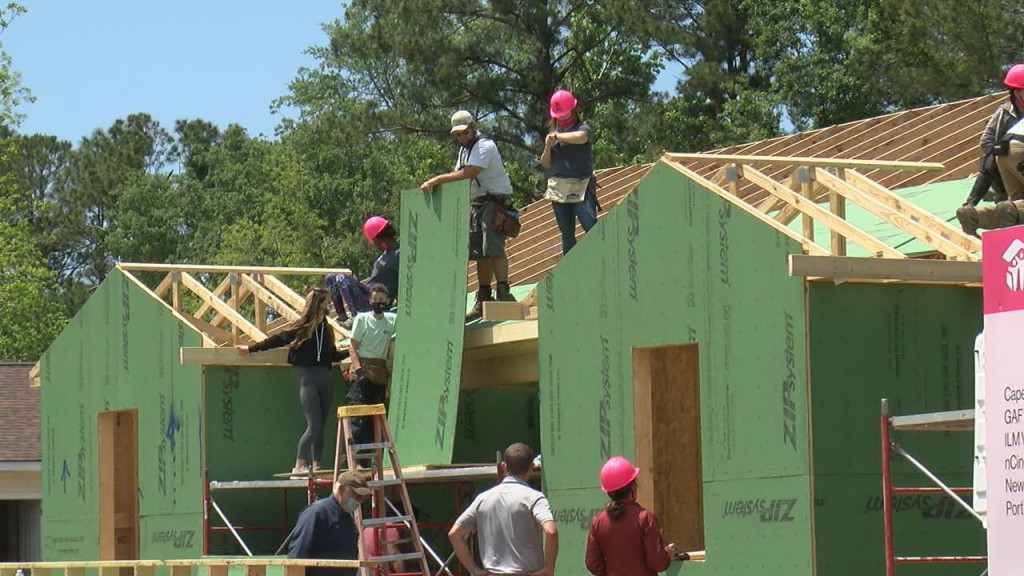 WILMINGTON, NC (WWAY) — Over 300 women will soon join forces to construct two homes, for two families, all within two weeks.
The Cape Fear Habitat Women Build has brought women from all walks of life together to build community, empower fellow women, and help make the dream of homeownership a reality for two women-led families for the past 23 years.
The event is set to take place within the new Legacy Landing development in the Castle Hayne area from late April through early May of this year.
"Women Build is about strong, compassionate women coming together to invest in other women on a path to build stability and independence for their families," says Lauren McKenzie, Executive Director of Cape Fear Habitat for Humanity. "It truly embodies women empowering women all while making a lasting impact in our community through affordable homeownership."
Women Build fosters an empowering work site inspiring participants to take leadership roles and learn new skills while building homes, communities, and hope. Twenty to twenty-five women will be on hand daily to participate in nearly all construction phases, including wall raising, siding, roofing, and landscaping. No construction experience is needed.
For questions or to reserve your date to participate, you can contact Alana Austin at marketing@capefearhabitat.org or 910-762-4744 ext. 103.