Cape Fear River Watch holding second community cleanup of year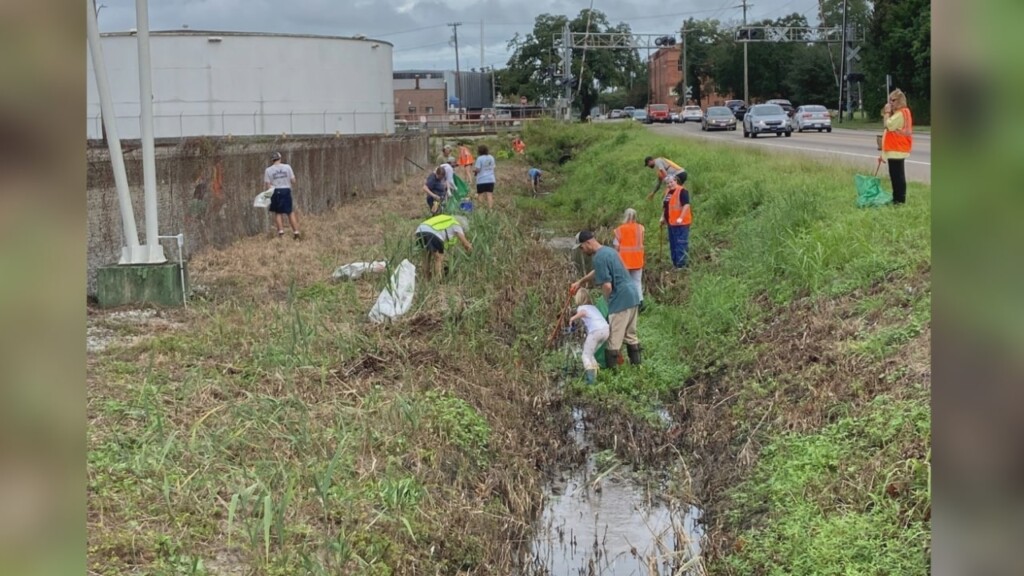 WILMINGTON, NC (WWAY) — Weeks after collecting 1,600 pound of trash around Wilmington, another cleanup Saturday is being held in the area.
Cape Fear River Watch is partnering with Keep New Hanover Beautiful for a cleanup on February 11th.
The cleanup will take place in an area that drains directly into the Cape Fear River.
Crews will be focusing on the stormwater ditches, roadsides, and the connecting wetlands on Front Street.
Volunteers will need to bring waterproof boots to access the litter on the wetland side of the stormwater ditch. But Cape Fear River Watch will provide pickers, bags, gloves and safety vests.
The cleanup will take place from 9:00 a.m. until 11:00 a.m.
Parking is available in front of New Anthem Brewing as well as the overflow lot across the street.
To register for the cleanup event, click HERE.