Home destroyed, dog missing after house fire in Holden Beach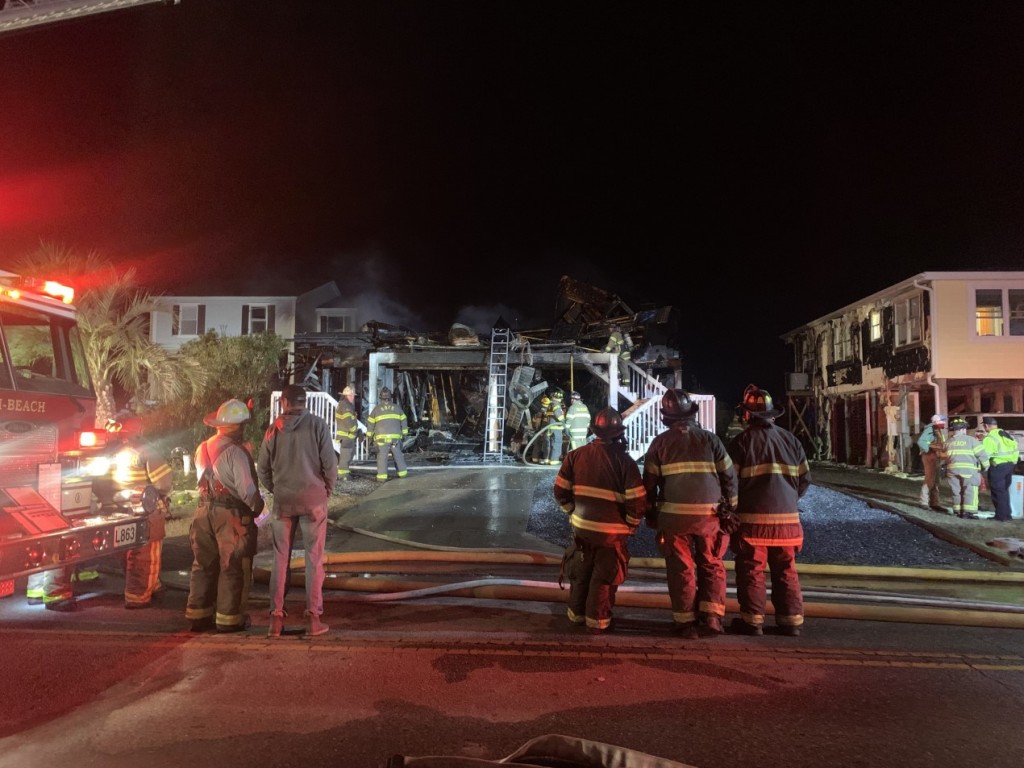 HOLDEN BEACH, NC (WWAY) — Holden Beach Police say a home is a total loss after a fire Thursday night.
Several agencies responded to a house fire on Holden Beach just after 6. p.m. Thursday in the 200 block of Ocean Boulevard West.
Holden Beach Police Chief Jeremy Dixon said the home was a duplex and only one side was occupied.
Two people were in the home when the fire happened. Everyone got out safely, but a dog that was in the home is missing.
Dixon said the home was under construction at the time.
Witnesses told police the fire seemed to start from the bottom of the home.
"It's actually been several years since we've had a fire like this over here," Dixon said. "The fire department did an amazing job. They were on scene quickly and we actually had a response from several other neighboring agencies. They came from as far as Winnabow and Sunset Beach and everywhere in between."
The homes on either side sustained damage as well. Siding melted off of one home, and some windows were broken.
Dave Pollick owns a home three doors down. He said he walked onto his porch after he noticed someone in his driveway. Pollick said the flames were massive.
"It went so hot, so fast," Pollick said. "On my porch three houses down I could feel the heat and that was scary. In fact, I thought it was a 50/50 shot the whole three houses in a row were going to go."
Pollick said he is glad to know everyone got out alright, and hopes the dog is found safe.
Neighbors told WWAY the dog is a German Shepherd and are asking people to be on the look out for the dog.
The cause of the fire is still unknown. Crews plan to come back to continue investigating in the morning.