NC Aquarium at Fort Fisher releases first picture of all three new otter pups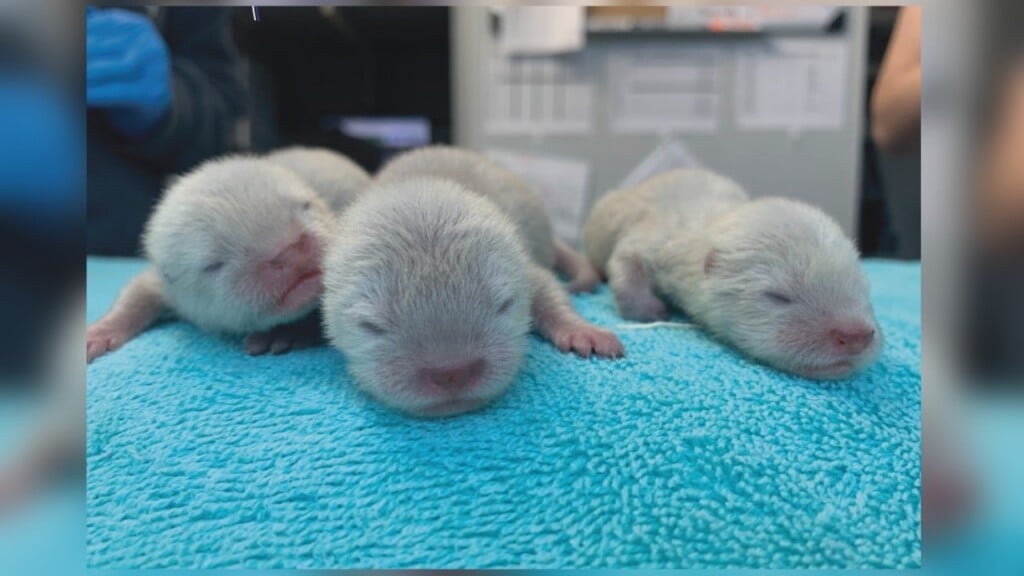 KURE BEACH, NC (WWAY) — A day after announcing the birth of three more otter pups, the NC Aquarium at Fort Fisher has posted their first picture.
This is the second trio of Asian small-clawed otter pups in the last year.
Parents Leia and Quincy gave birth to three other pups last May, named Stella, Mae and Selene.
No names have been revealed for the pups yet, but the public will find out their gender on Saturday.
A gender reveal is scheduled for 11:30 a.m. at Otters on the Edge. If you can't make it, the Aquarium will stream the ceremony live on their Facebook page.
The new pups themselves will not be in public view until they reach important milestones, including swimming proficiently and eating solid foods.