Oak Island Fire Department rescues 14-year-old on a 'red flag' day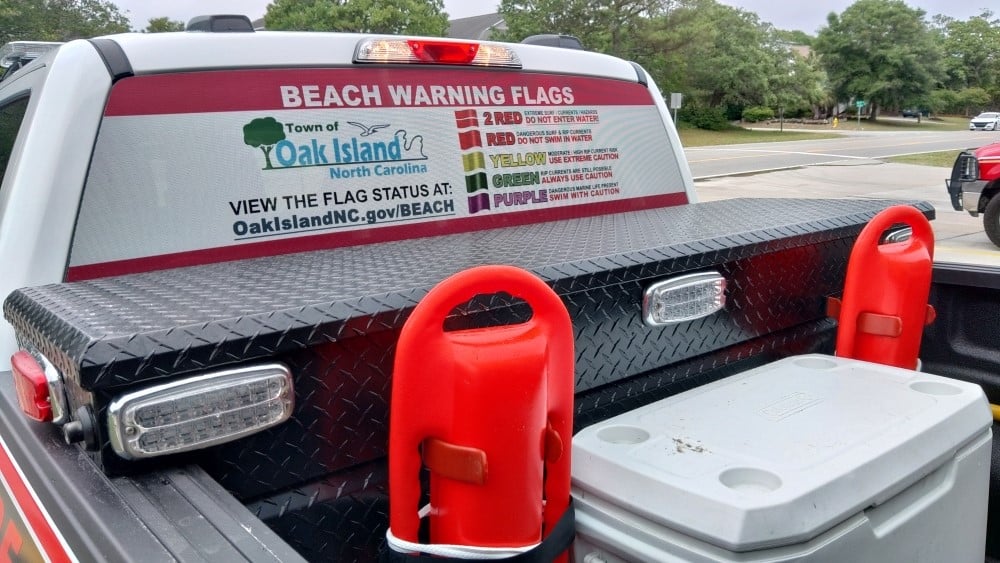 OAK ISLAND, NC (WWAY) — Oak Island Fire Department rescued a 14-year old from the water Sunday evening.
At 4:47 p.m., the Oak Island Fire department responded to a 9-1-1 call concerning multiple teenagers stuck in the ocean, needing rescue. Crews were able to arrive quickly due to a new Quick Response Vehicle.
When arriving to the scene, two teenagers had made it to safety themselves, while a 14-year old was still struggling in the water, swallowing sea water.
Crews were able to save the teen, who was alert and coherent. The teen was then transported to Novant Health Brunswick Medical Center for further evaluation.
Water conditions for Sunday were designated as a "Red Flag," or dangerous, conditions due to the storm system pushing through the Cape Fear. Emergency services strongly advise against going into the water on Red Flag days due to potential rip currents and dangerous waves.
Water conditions for Memorial Day are currently listed as "Yellow Flag," or moderate. Though the level of dangerous rip currents are lessened, it is still highly encouraged that beach-goers use extreme caution when considering going in the water.